The next article in the journey to discover Hoi An is 'WHERE TO STAY IN HOI AN: BEST HOMESTAY IN HOI AN YOU SHOULD KNOW'. Let's discover super cool accommodations in Hoi An with us!
Best Place to Stay in Hoi An Vietnam
Hoi An is a highlight of any Vietnam itinerary, with its gorgeous old town, stunning beaches and idyllic countryside. Where to stay in Hoi An depends on whether you prefer to be close to the ancient town, beach or other attractions and whether you're looking for a bustling vibe or quiet location. This article covers the best areas to stay in Hoi An with Hoi An hotel recommendations in each area for budget (<$40), mid-range ($40-$80) and luxury ($80+) travellers!
Top Hoi An Hotel Pick: Still can't choose or don't want to review all the options? My top pick for the best place to stay in Hoi An is Villa Orchid Garden Riverside for an excellent value mid-range hotel in a quiet riverside location walking distance from the Old Town.
Area 1: Cam Chau
Why Stay in Cam Chau?
Cam Chau is a quieter neighbourhood just east of Hoi An's old town along the river. It's the best area to stay in Hoi An if you prefer to be slightly out of the main action but still walking (20 minutes) or biking distance from the Old Town. Even better, Cam Chau offers some of the best value hotels in all of Hoi An.
Pros: Central location in between the Old Town and Hoi An beach; quieter than the Old Town but only biking distance away; relaxing neighbourhood with a semi-rural feel; excellent value hotel prices.
Cons: Fewer food options on your doorstep; could be too quiet for those who want busy streets and nightlife.
Location: 77/5 Nguyen Duy Hieu, Cam Chau, Hoi An
Tel: 0905 519 971
Are you looking for a place to stay that is both near Hoi An Ancient Town and other popular tourist attractions? Alsahar Hoi An is exactly an ideal place that fits the above criteria. Villa is located only 2km from the old town and only takes about 10 minutes to move to Cua Dai beach. Alsahar is designed as a sandy Moroccan castle under the beautiful blue sky of Hoi An.
The gate in Alsahar is considered a very favorite check-in point for young people. The gate is large and wide, along with a truss of bougainvillea on the yellow sand wall of the Ancient town. This deserves to be one of the unique and unique gates in Hoi An. Behind this gate is a clear blue jacuzzi pool. Book the beautiful floating tray and dress up the cool swimwear sets right away.
Villa has a total of 7 bedrooms with a maximum capacity of 14-16 people. All rooms have a balcony overlooking the garden and jacuzzi. The special thing is that also from here, you can see the Thu Bon river in the distance. Each room is equipped with a private bathroom, smart TV with Netflix Premium, Free Wifi, an air-conditioner, a ceiling fan and a big wardrobe. In addition, catering services and BBQ party set up are also available. Just contact the reservationist and inform the housekeeper of your plans, the rest is left to the staff to take care of you.
In addition to the above facilities, you can also use free bicycles at Alsahar to explore Hoi An Ancient Town. The highlight of the service at the villa that any visitor will love is the jacuzzi hydromassage pool right in the green garden of the campus. Order an extra afternoon tea floating tray for a more relaxing experience!
2. Budget Hotels in Cam Chau
Banana Garden Villa is a lovely boutique hotel on a quiet street in Cam Chau. It has comfortable rooms, a reasonable breakfast, a great pool area and is exceptional value for money. Banana Garden is a 20 minute walk or short bike ride from the Hoi An Ancient Quarter.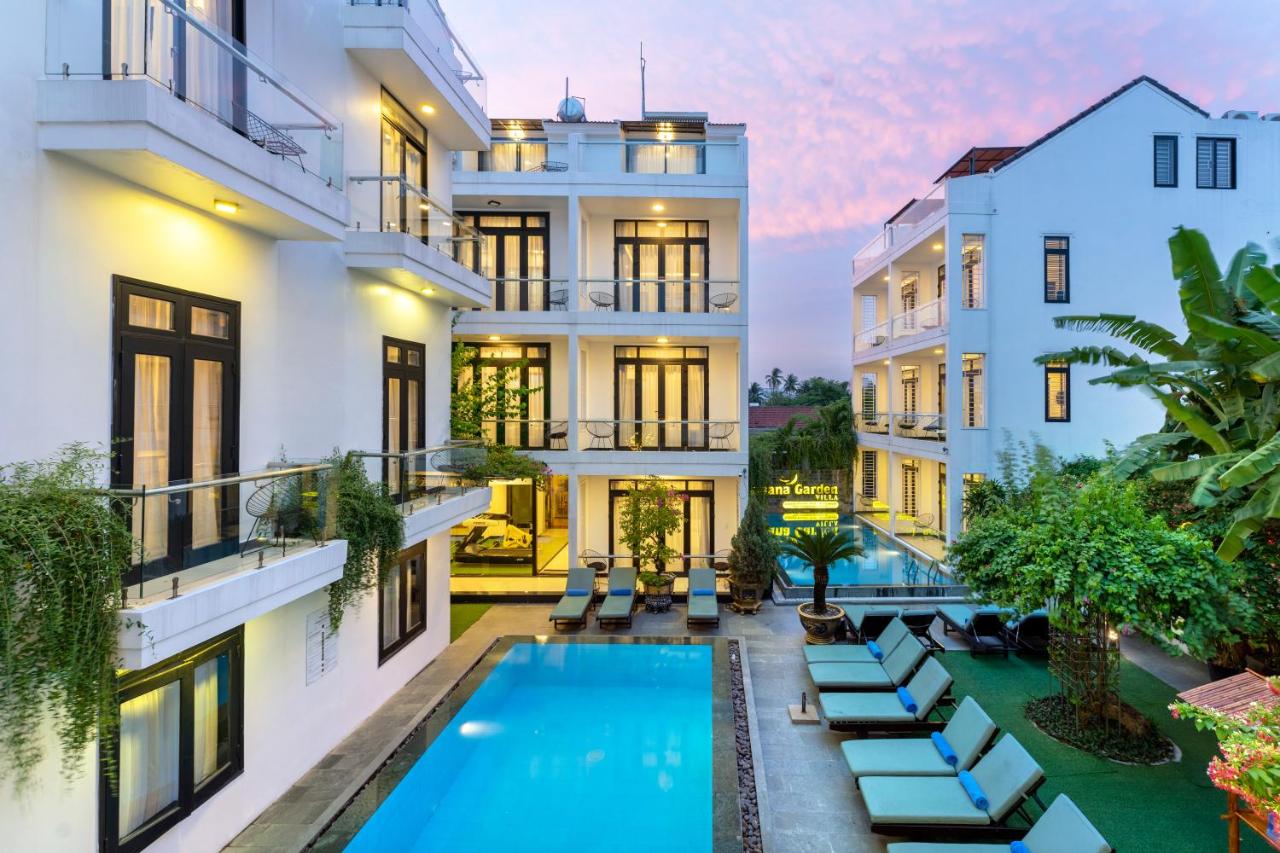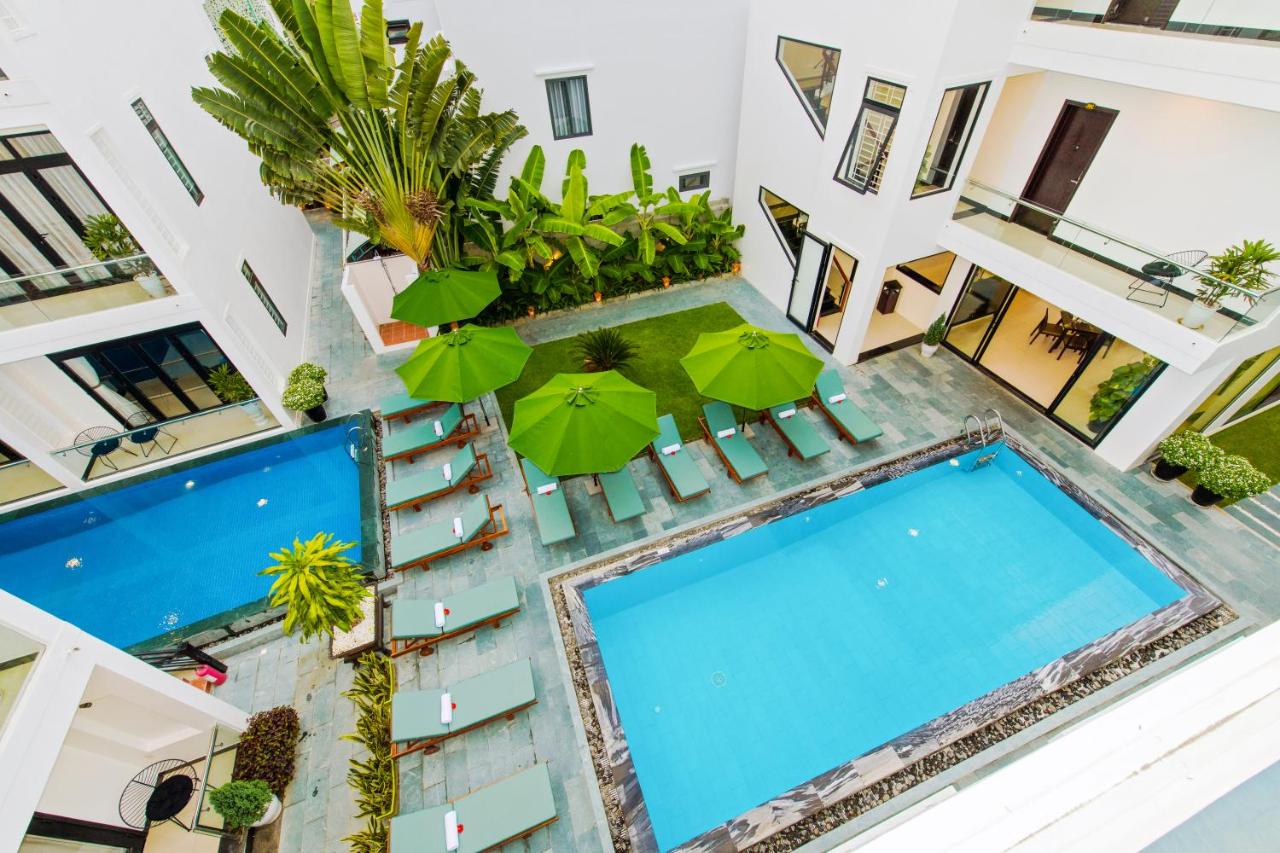 3. Mid-Range Hotels in Cam Chau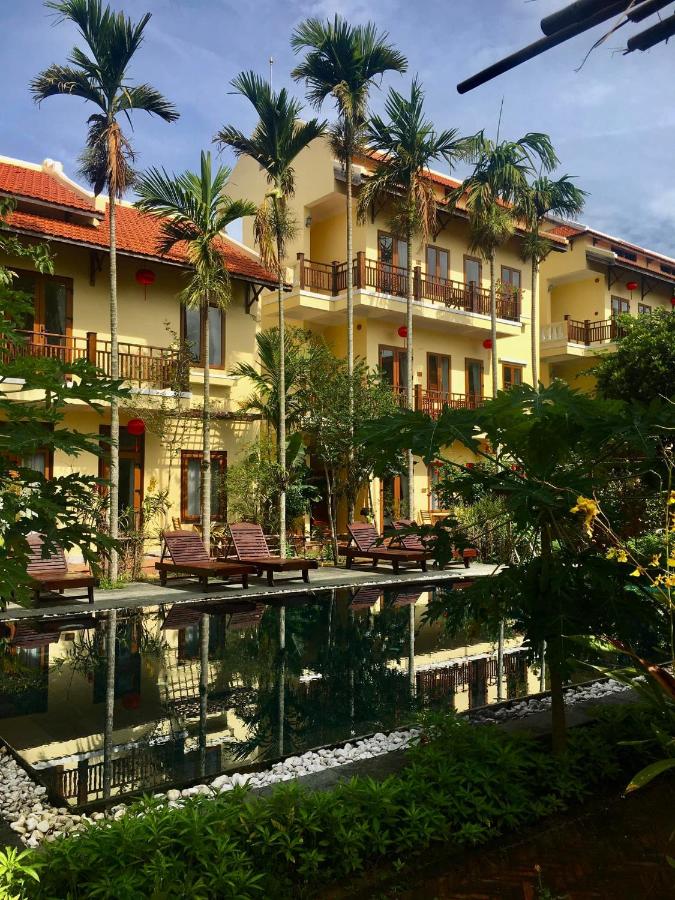 Mid-range hotels in Cam Chau offer some of the best value in all of Hoi An Vietnam. Villa Orchid Garden Riverside (photos above) is my top hotel pick in Hoi An. The hotel is located in a quiet location with a tranquil outlook over the river, and is very well priced. The rooms are large and comfortable, and the hotel includes a central pool and restaurant with river views.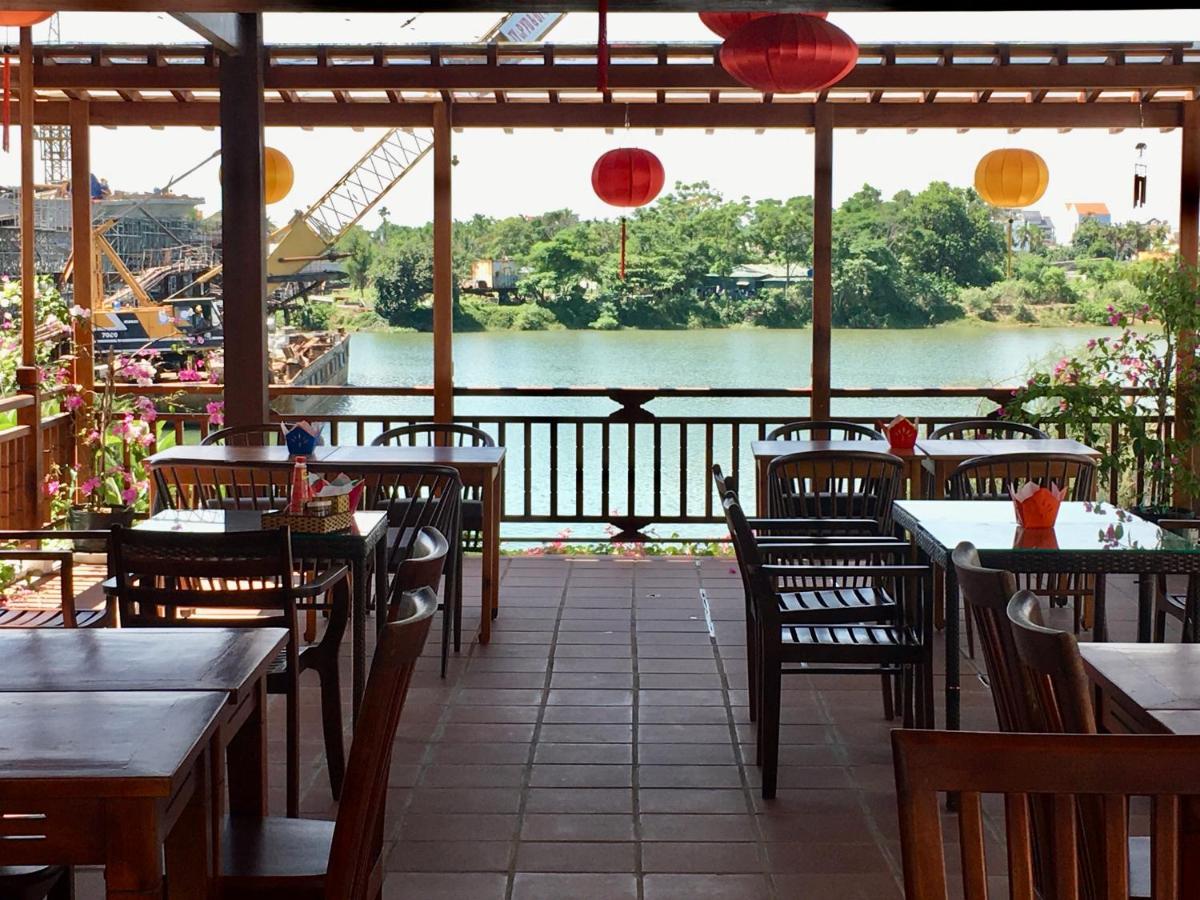 Villa Orchid Garden Riverside provides bicycles for easy access to and from the Old Town. I recommend popping over to Cam Nam on your bike to explore the local neighbourhoods.
4. Luxury Hotels in Cam Chau
Luxury hotels can come surprisingly cheap in Hoi An. Wahoo! If you prefer an upscale boutique hotel in a quiet location, check out Little Riverside Hoi An – A Luxury Hotel & Spa. Little Riverside features traditional Hoianese architecture, a luxury spa and a beautiful rooftop infinity swimming pool overlooking the Thu Bon river.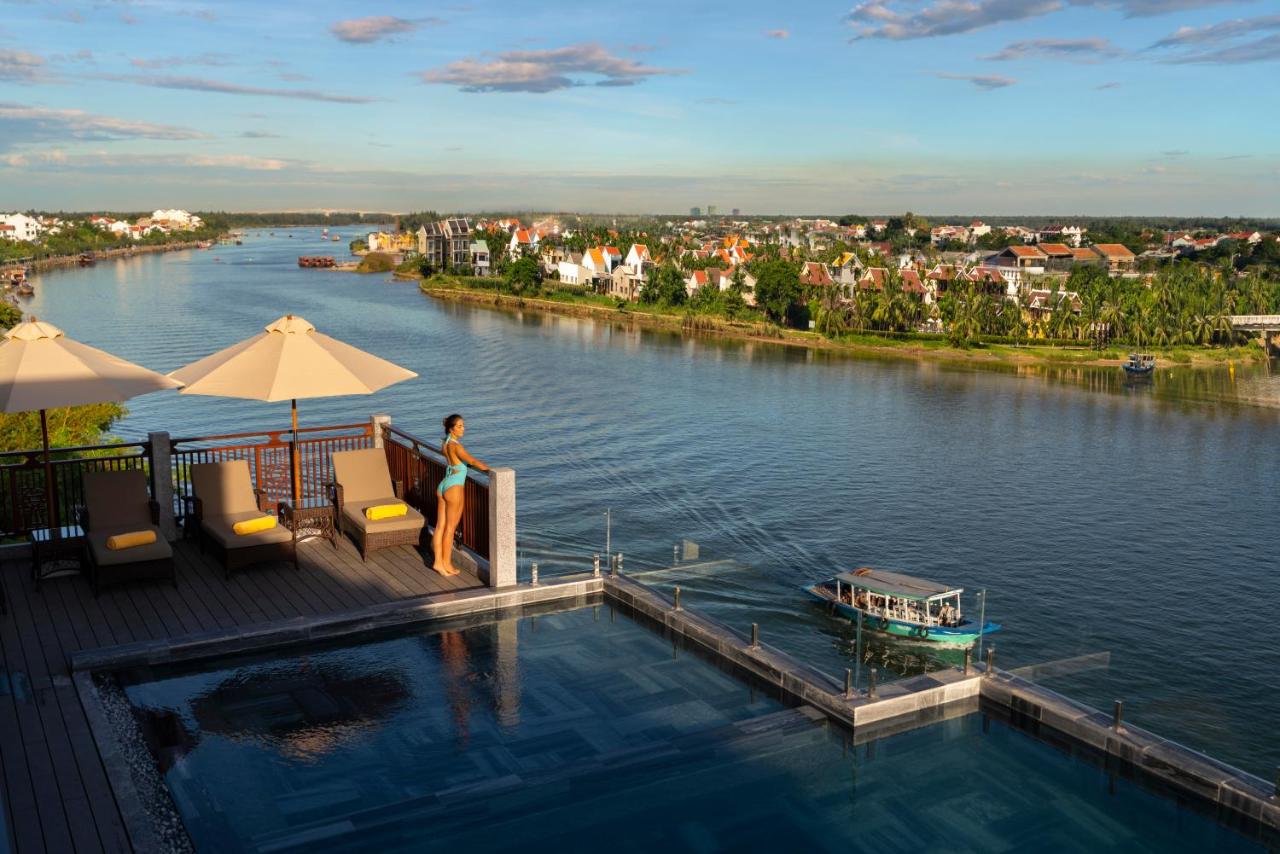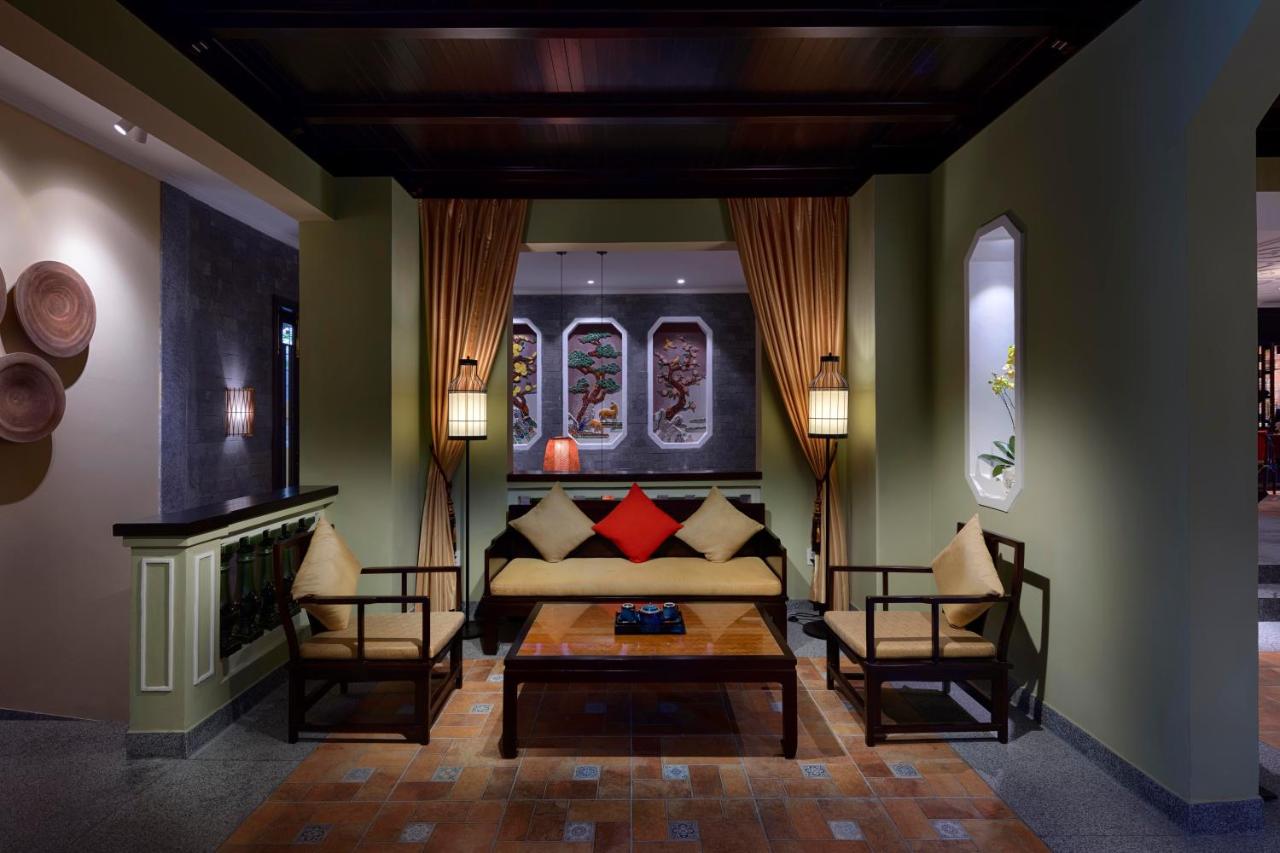 Area 2: Hoi An Old Town
Why Stay in Hoi An Old Town?
For many, ambling around Hoi An's beautiful old town or ancient quarter is one of the best things to do in Hoi An, if not all of Vietnam.
Hoi An's old town is the perfect place to stay for your first visit to Hoi An. You'll be on the doorstep of the vibrant ancient quarter and absolutely spoilt for choice when it comes to sampling incredible Vietnamese food.
To make the most of this central location, choose a hotel in either the Hoi An Old Town or just across the river on An Hoi island.
Pros: Central location with best access to the Hoi An ancient quarter; excellent food; best nightlife options including night markets; easy access to tours and countryside; bustling vibrant vibe.
Cons: More expensive; can be noisy.
1. Budget Hotels in Hoi An Old Town
Cozy Hoi An Boutique Villa is a great choice if you want to stay near the Old Town but without the price tag. The hotel is a short 10 minute walk to the Old Town ticket office. Cozy Hoi An offers comfortable rooms with air-conditioning, an outdoor pool and breakfast.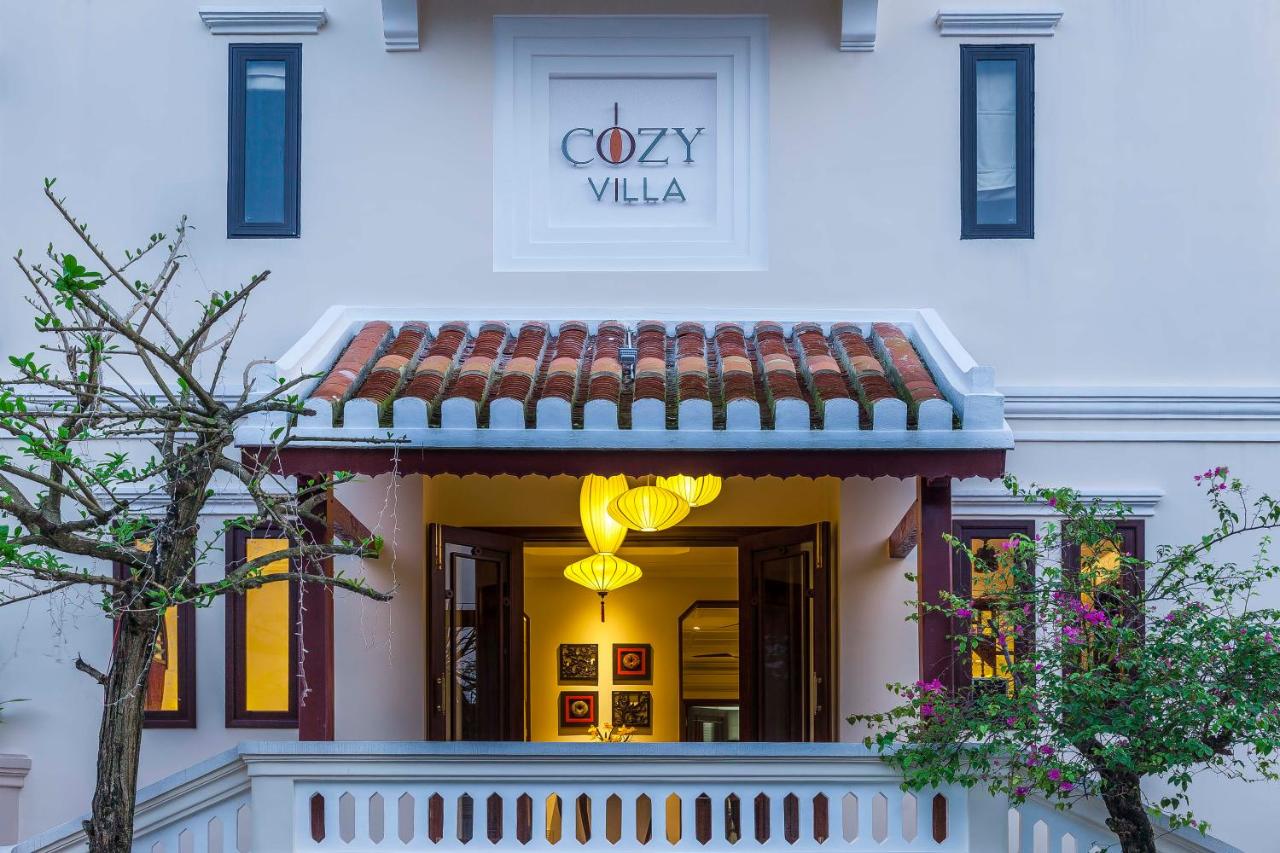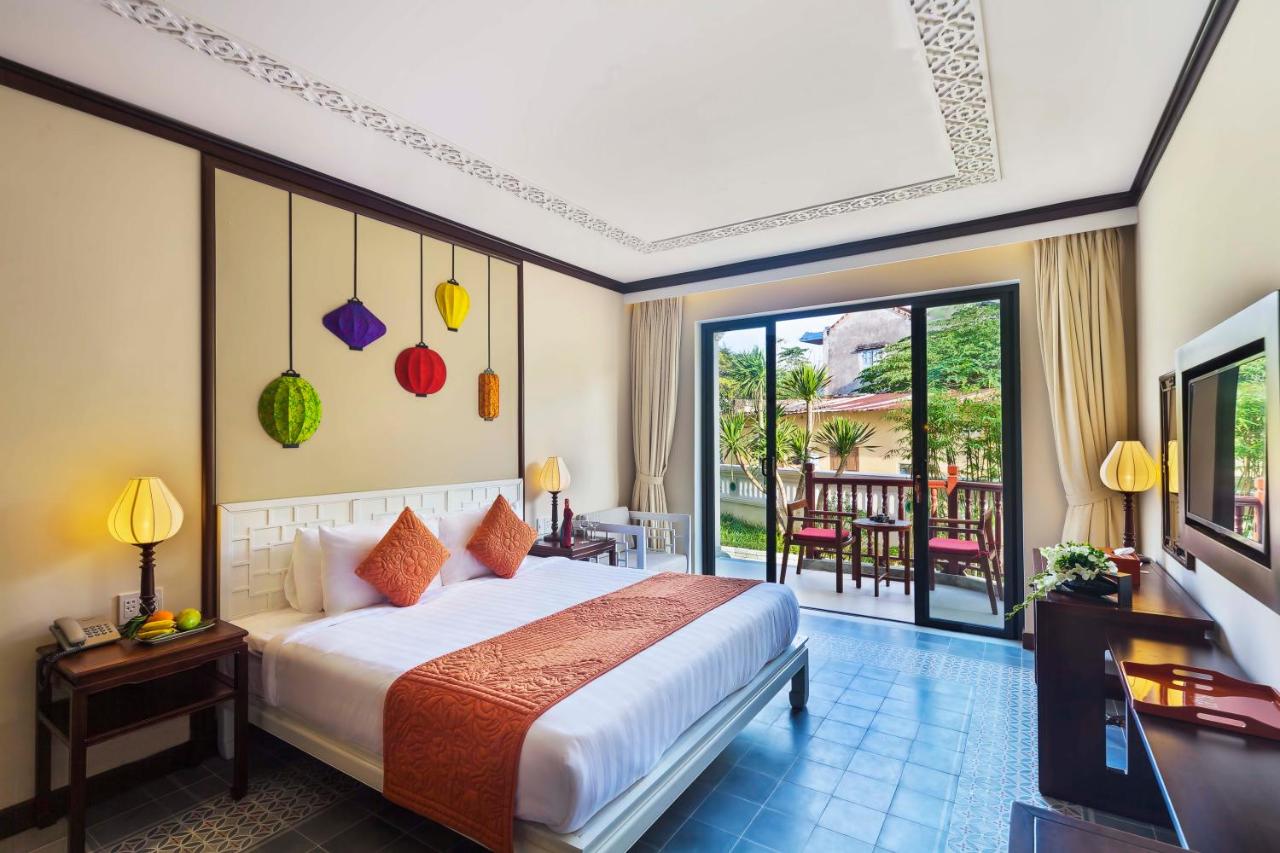 2. Mid-Range Hotels in Hoi An Old Town
Lantana Boutique Hotel Hoi An is ideally situated on the riverbank in An Hoi, just a short walk from the Old Town but far away enough to avoid most of the noise from the local bars. The hotel has a semi-outdoor pool, a range of room options including lovely rooms with balconies overlooking the river and a good onsite restaurant.
3. Luxury Hotels in Hoi An Old Town
If you want a little luxe in the Old Town, then look no further than Hoi An Silk Marina Resort & Spa. Hoi An Silk Marina is an upscale hotel on the An Hoi riverbank, with a rather massive pool and tranquil green outlook over the river. Choose from a room, suite or villa and get pampered in the hotel's gorgeous day spa.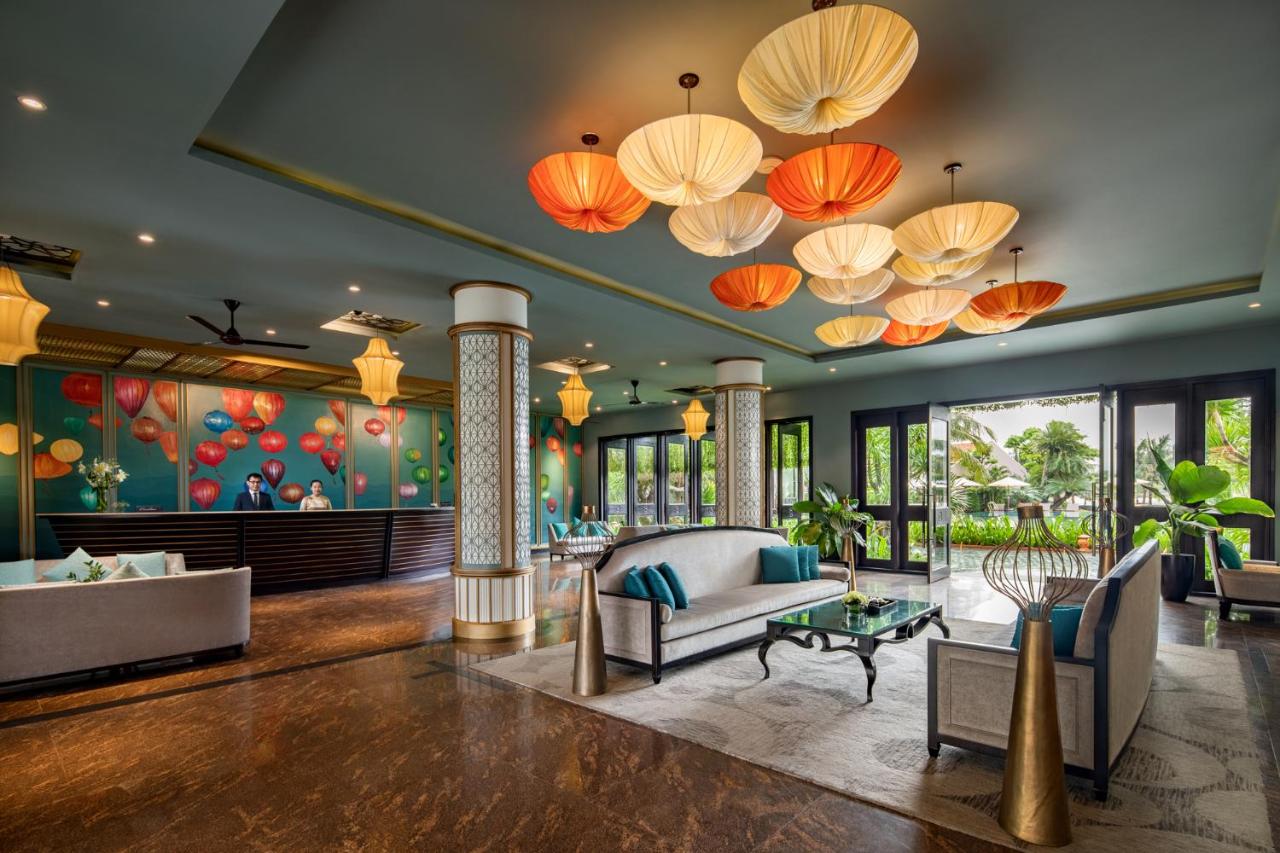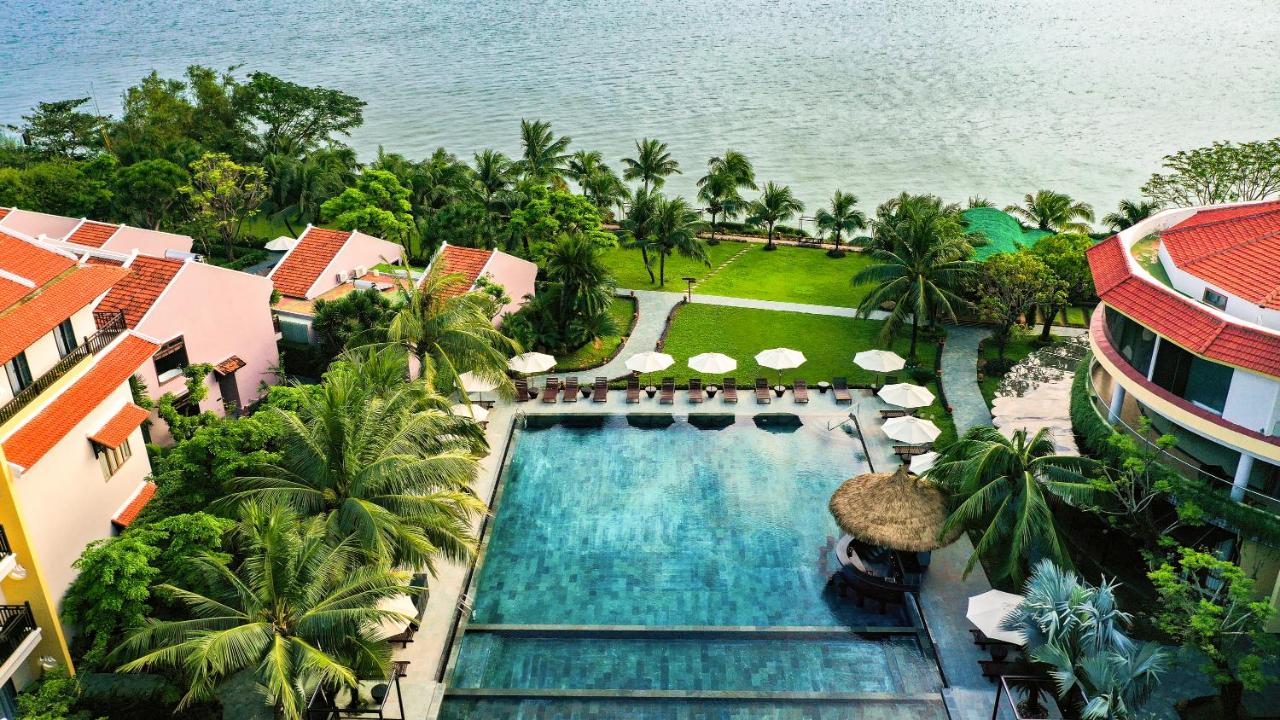 Area 3: Hoi An Beach
Why Stay in Hoi An Beach?
Wondering where to stay in Hoi An if you want to relax at the beach? Hoi An beach is the best choice for beach bums who like to spend most of their time at the beach and who want to stay on the beach or within walking distance to the beach. The beaches in Hoi An are rather beautiful and tranquil, with long stretches of white sand and lovely clean water.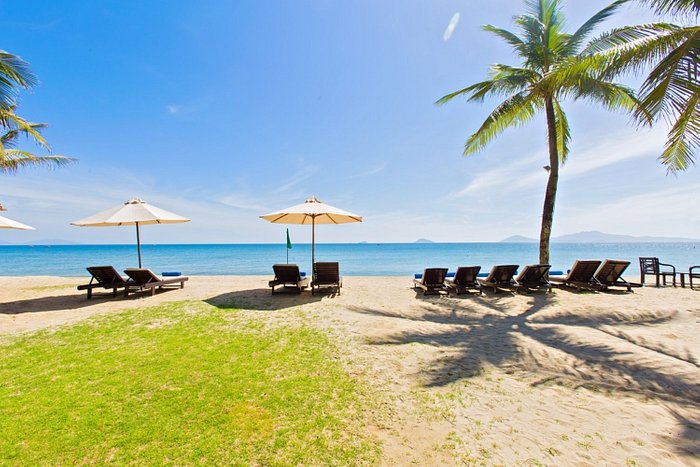 Popular beaches include the busy An Bang beach and the slightly quieter Cua Dai beach. Depending on where you stay, Hoi An beach is around 4-6km from the Old Town. Conveniently, most beach hotels offer a free shuttle service to the Old Town.
Pros: Easy beach access; temperatures can be cooler on the coast; luxury modern resorts are concentrated at the beach; best availability of western amenities.
Cons: Less local / authentic experience; further from the Old Town.
1. Budget Hotels in Hoi An Beach
Ally Beach Boutique Hotel Hoian is located at Cua Dai beach. Cua Dai beach is relatively quiet and has a good choice of restaurants and bars.
It's easy to get around from Ally Beach Boutique Hotel. The hotel offers complimentary bike hire, a free shuttle to the hotel's nearby private beach and a free shuttle to the Old Town. The hotel also has a pool to cool down on hot days.
2. Mid-Range Hotels in Hoi An Beach
Little Beach Hoi An – A Boutique Hotel & Spa is also located in Cua Dai beach near Ally Beach Resort. This hotel is the perfect choice for those who prefer a slightly higher end hotel with all the amenities, including a pool, day spa and gym, and modern decor with trendy rooms. Little Beach also offers free bikes and shuttle transfers to the Old Town.
3. Vietnam Hoi An resort in Hoi An Beach
Boutique Hoi An Resort is an elegant luxury resort located in between Cua Dai beach and popular An Bang beach, complete with its own stretch of private beach and a lovely large pool. A great choice for those who want to spend most of their time relaxing at the hotel and beach! Of course, the hotel also offers a free shuttle service to the Old Town.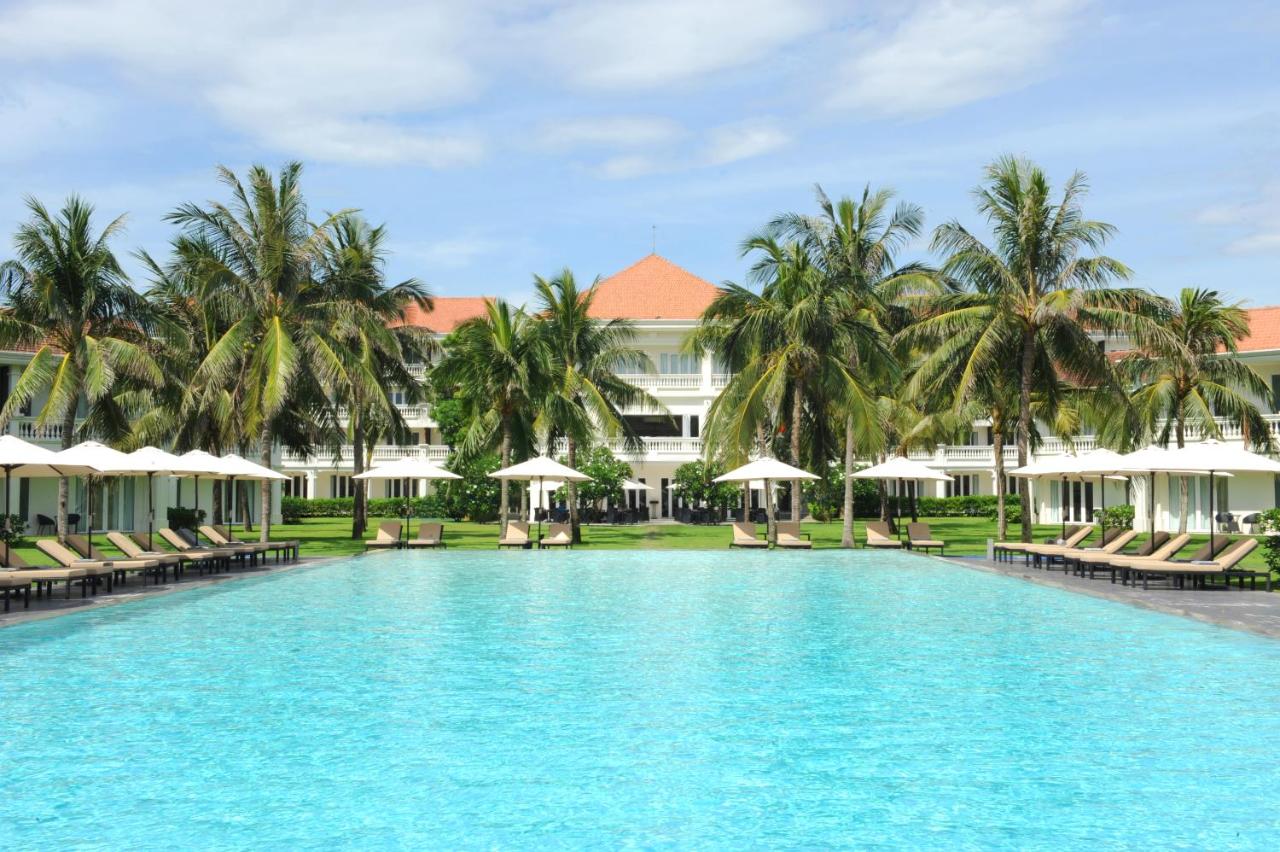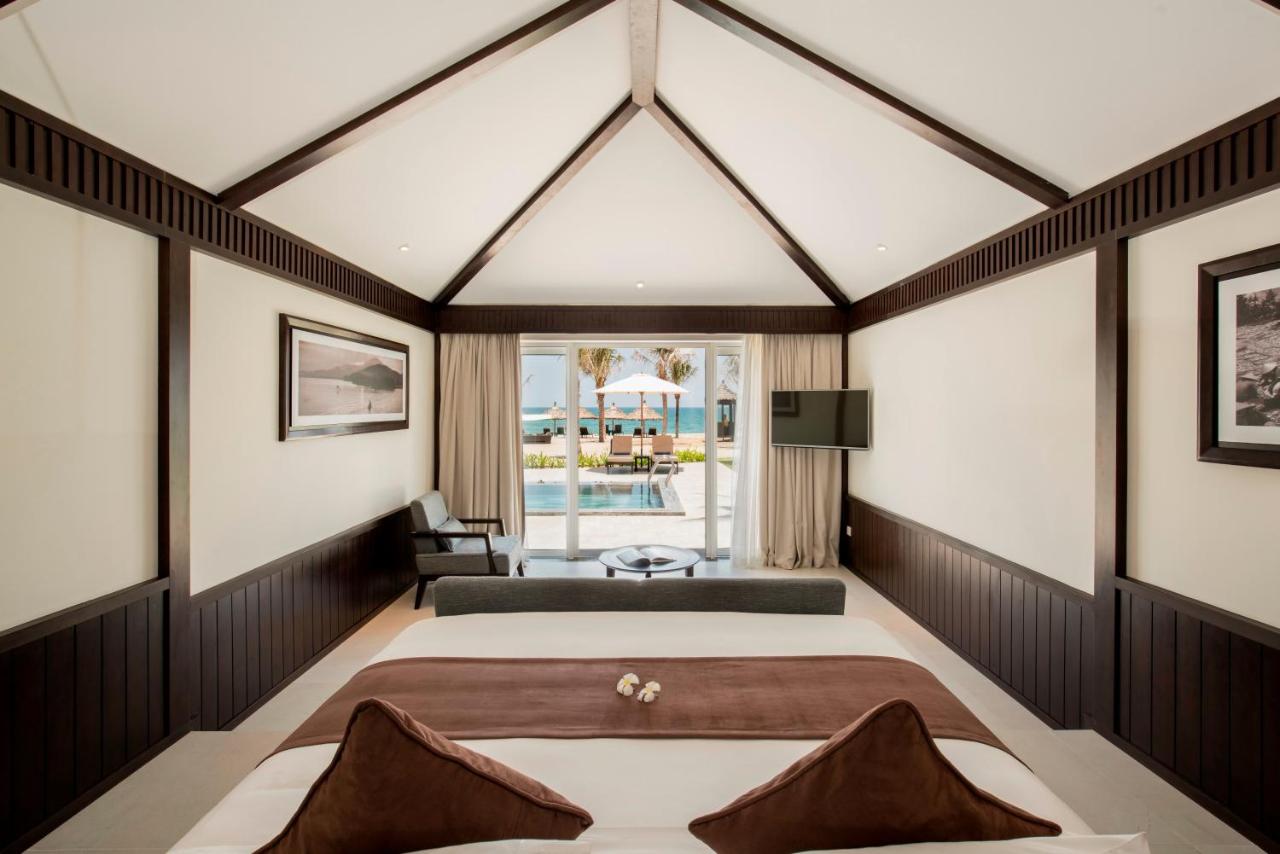 Boutique Hoi An Resort has gorgeous large colonial villa style rooms. All rooms have balconies with either ocean or garden views.
Area 4: Da Nang
Why Stay in Da Nang?
Da Nang is a small city around 45 minutes drive from Hoi An Old Town. Although it may lack the charm of Hoi An, Da Nang is a great option for those who want a quiet beach break or families who want to be in a city with plenty of attractions and good airport access.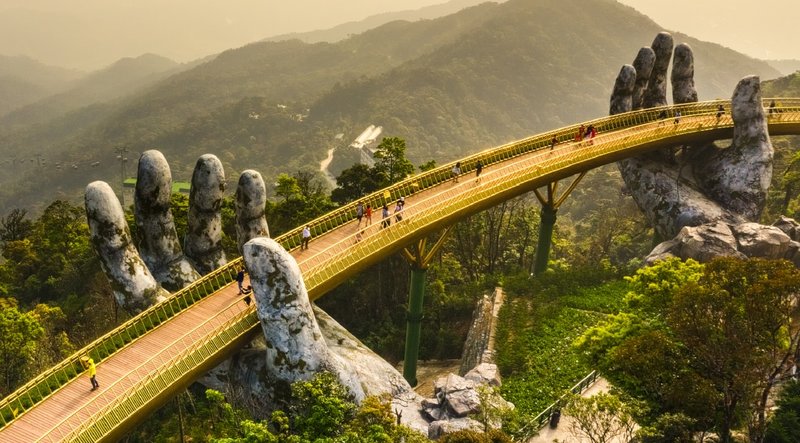 Pros: Close to airport (5-15 minutes); city vibe plus beautiful beaches; Da Nang beach area has the best luxury hotel options out of all the areas to stay in Hoi An; good access to some surrounding attractions including Ba Na Hills and Marble Mountains.
Cons: Furtherest area from the Old Town (45 minutes); less atmospheric and vibrant.
1. Budget Hotels in Da Nang
Sofia Suite Hotel & Spa Danang is a great budget Da Nang hotel with comfortable rooms and a decent breakfast spread. The hotel is well located in a quiet neighbourhood with plenty of food options, and only a short walk to nearby My Khe beach.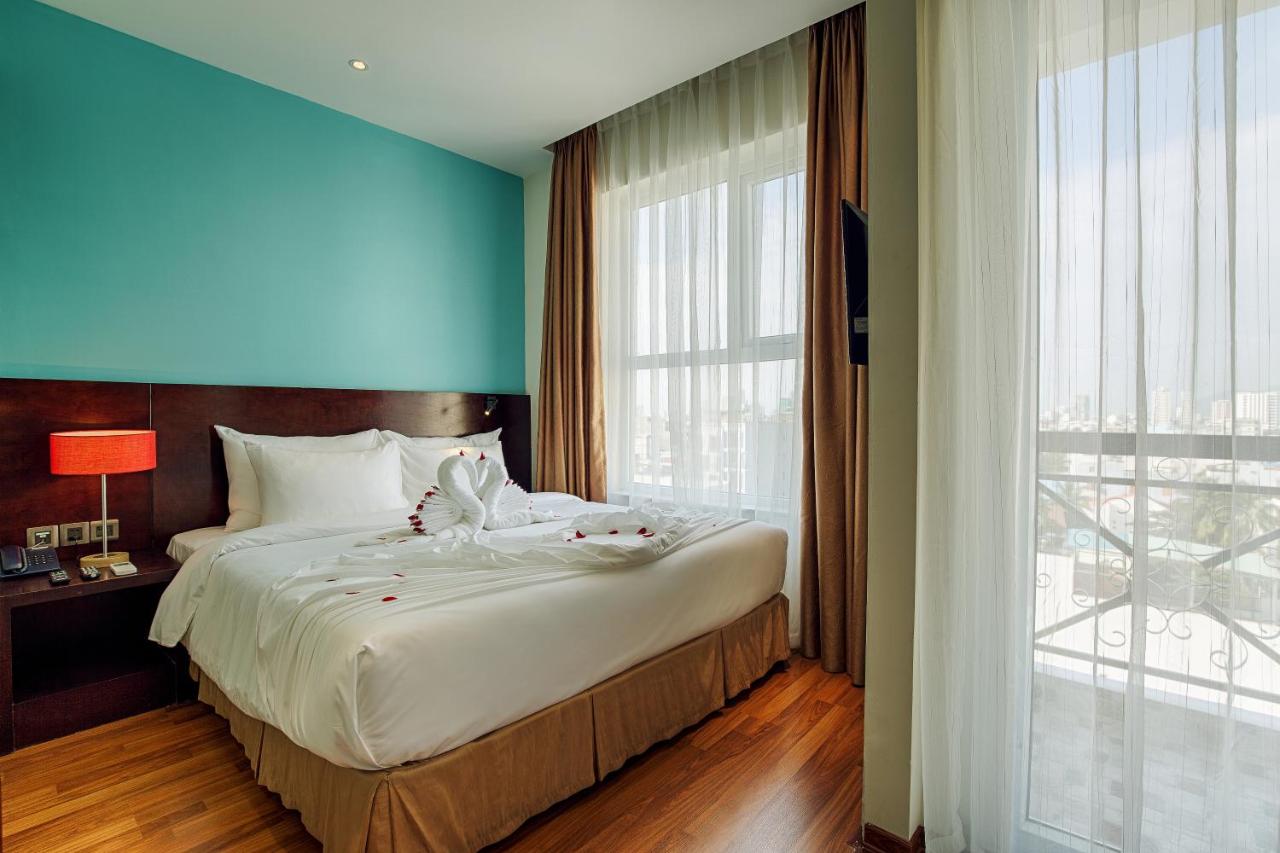 Rates can vary, but if you book in advance you can snap up Sofia Suites for around $30 per night. Great value indeed!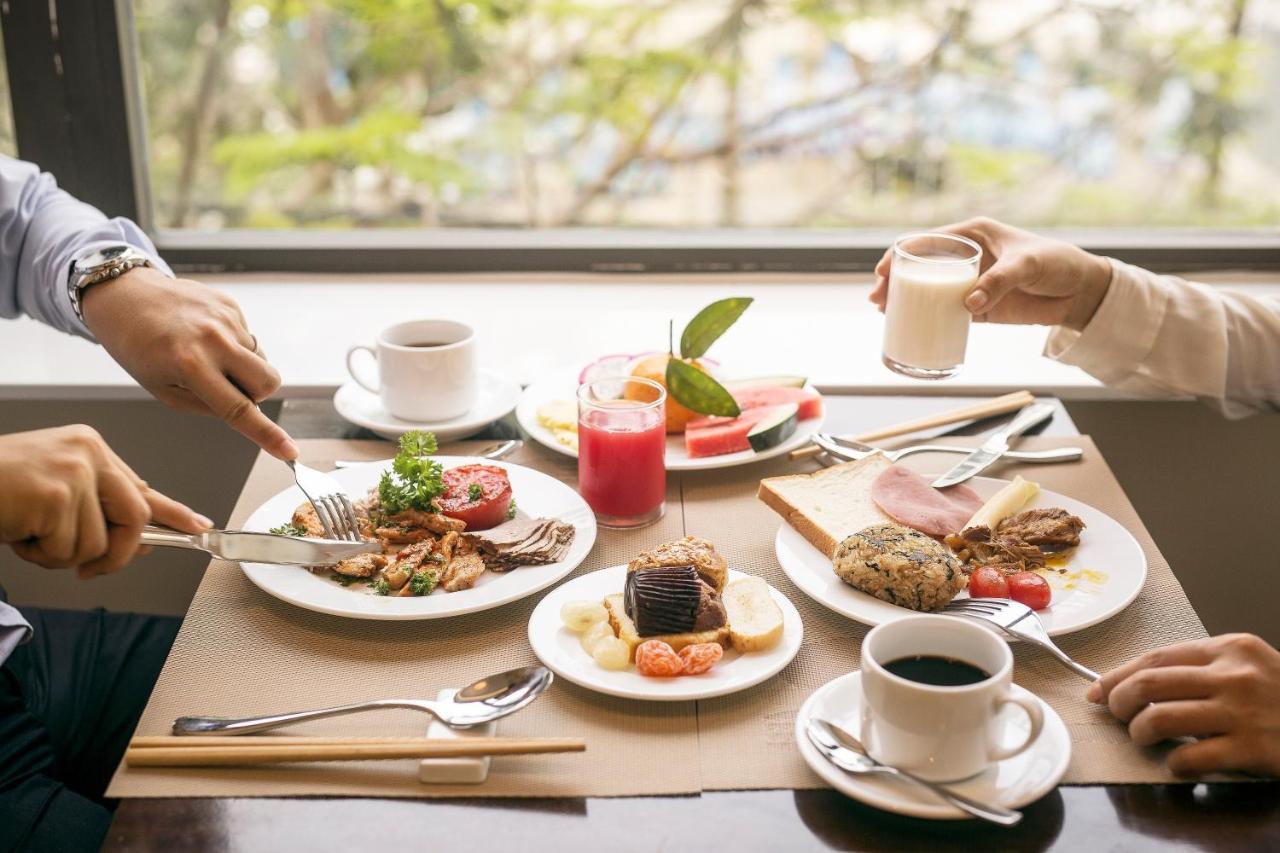 2. Mid-Range Hotels in Da Nang
As with Hoi An, there's some really great mid-range hotels in Da Nang which will only set you back around $50 per night. Monarque Hotel is an excellent choice just 2 minutes walk from My Khe beach, with a stunning rooftop pool overlooking the beach.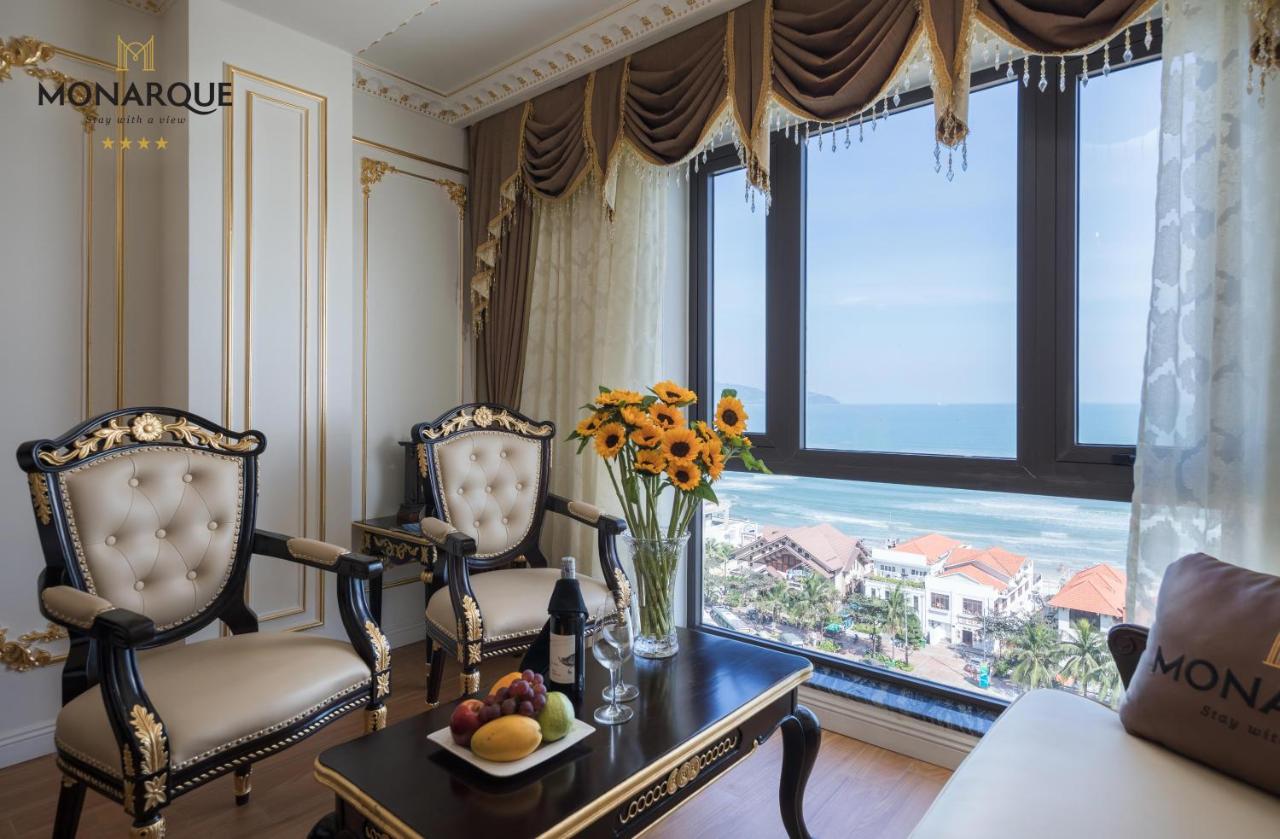 Monarque Hotel is decked out in an opulent European neoclassical style with comfortable rooms and suites. Many of the hotel's rooms and suites feature ocean views.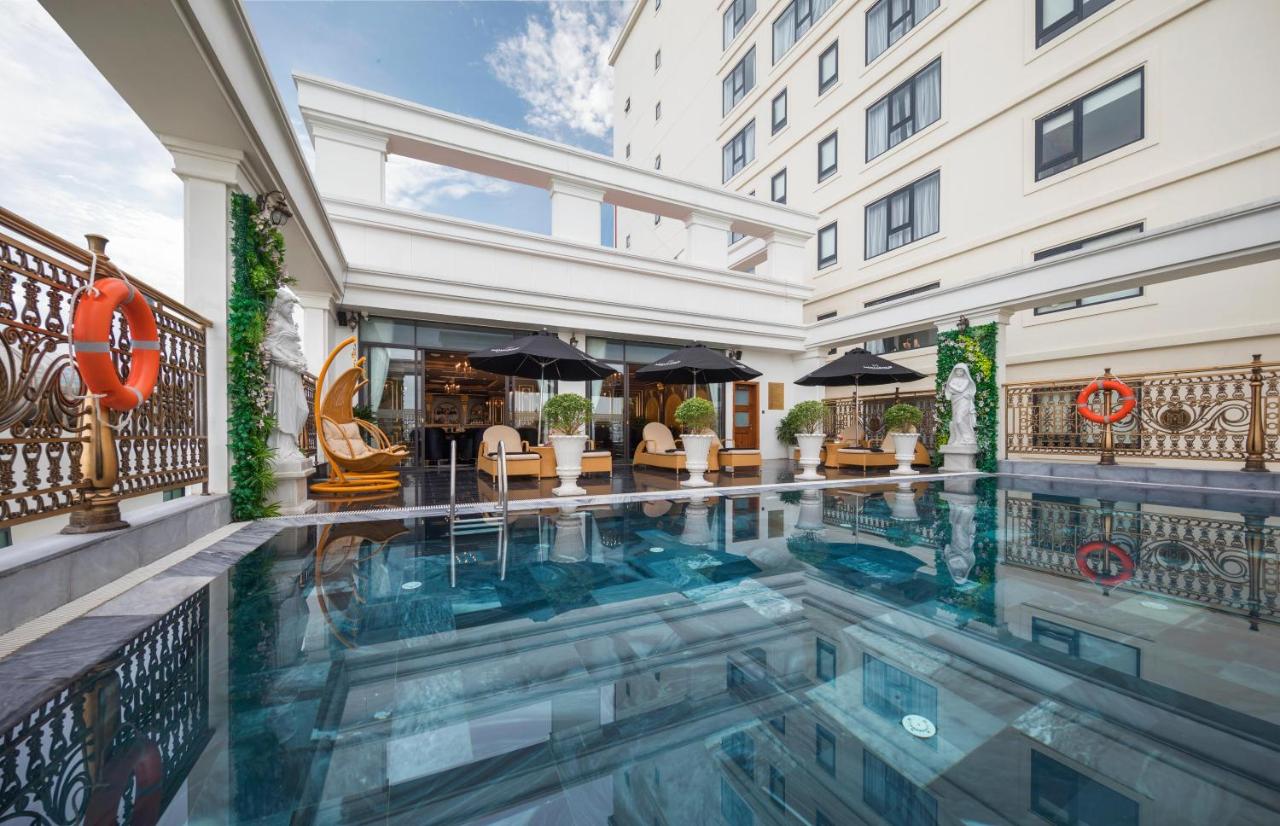 3. Luxury Hotels in Da Nang
It's true when they say that you get what you pay for. If you want to treat yourself to a modern luxury beach hotel in Da Nang, then you can't go past the Hyatt Regency Danang Resort & Spa. The Hyatt is located on Non Nuoc Beach, which is a beautiful quiet stretch of white sandy beach south of central Da Nang. This is the perfect choice for those who want to relax at a 5 star beach resort away from the hustle and bustle of the city!
The Hyatt offers everything you'd expect from a luxury hotel, including beautifully decked out rooms and suites, a beachfront restaurant and a resort style swimming pool. Want to splash out? Go for the 3 bedroom ocean villa, complete with a private pool and separate bedroom for your nanny or butler! Don't mind if I do.
Above are our suggestions for your stay in Hoi An. Hope you enjoyed the article 'WHERE TO STAY IN HOI AN: BEST HOMESTAY IN HOI AN YOU SHOULD KNOW'.
(This article is referenced from theadventurousflashpacker.com)