Hoi An Ancient Town is a place that attracts millions of tourists every year. After a period of social distancing, Hoi An is now more and more cared for to become more beautiful and hospitable than ever. Let's check what Hoi An Vietnam things to do and explore the ancient town!
Hoi An – A UNESCO World Heritage Site
Hoi An Ancient Town is an old town located in Quang Nam Province of South Central Coastal Viet Nam. Unlike other tourist destinations, this ancient city has a historical beauty that attracts travellers from over the country and worldwide.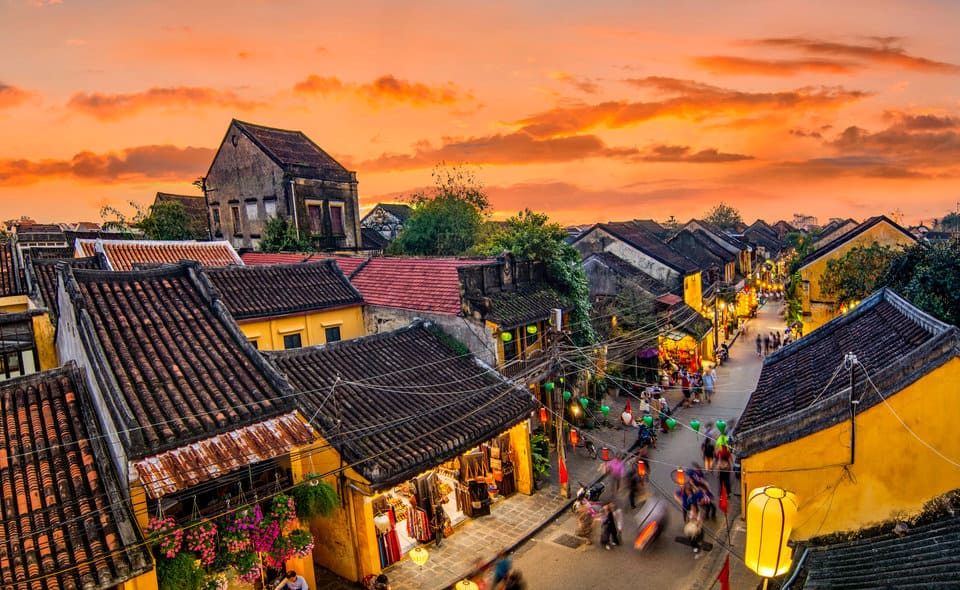 People say that Hoi An Ancient Town is like a book of time, and each page is a whole story about the history and culture. Throughout many years, it has preserved most of the original architecture and reflected Southeast Asia's culture from the 15th to 19th century.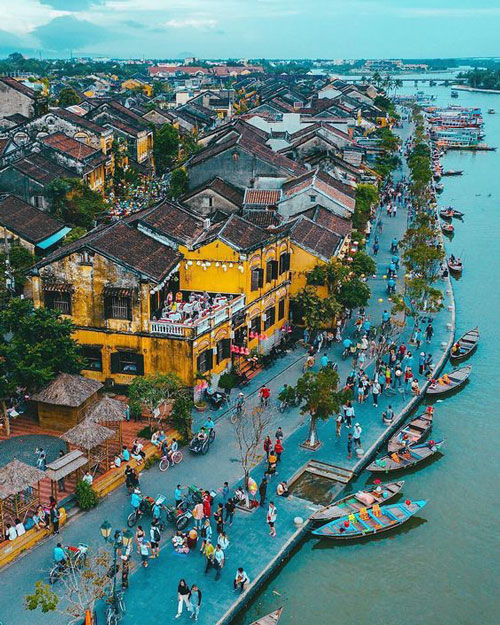 In 1999, UNESCO had recognized Hoi An Ancient Town as a world heritage site. Since then, the city has become a favourite destination for tourists from everywhere to come. Those who have visited Hoi An cannot forget about the land where a mixture of modern and traditional culture has created a unique atmosphere.
5 Reasons Why You Should Visit Hoi An Ancient Town
Hoi An is a perfect vacation spot for visitors who want to discover the beautiful central part of Viet Nam, because of the many unique things that it can offer.
Historic Destinations
Your Hoi An trips can start from exploring historic destinations. Used to be a small-scale trading port, Hoi An is a combination of aboriginal and foreign cultures, mainly from China and Japan. Hoi An has a collection of old architecture such as pagodas, temples, bridges, houses,… that are well-preserved. Even though many years have gone by, Hoi An can still keep its traditional beauty in every roof tile, making the town special and stand out from the other locations.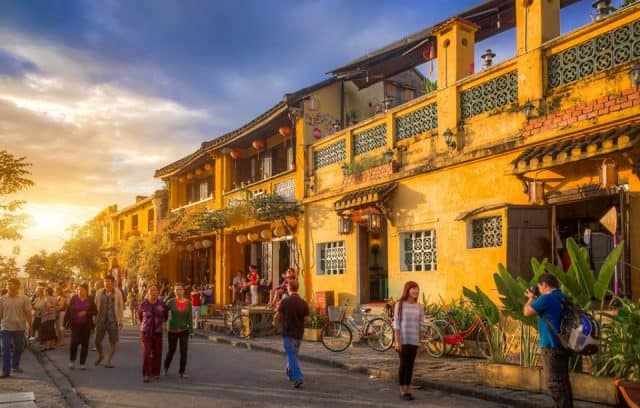 Despite being a famous tourist spot, Hoi An Ancient Town is not a crowded and hustling town. Instead, it is very pleasant, peaceful and soothing. The slow flow of life makes it a perfect destination for those who want to relax, recover and escape from the bustle of fast-paced cities.
Hoi An is not only a great location to unwind after a stressful time, but it is also an inspiring place to come up with new and creative ideas. There are a lot of wonderful museums to enhance knowledge, and galleries, studios that exhibit and sell just about all genres of original artwork.
Friendly People
Like all the Vietnamese over the S-shaped country, especially those from the central part, Hoi An's local people are very friendly, hard-working, hospitable, and truly honest. They welcome and treat everyone with the warmest heart.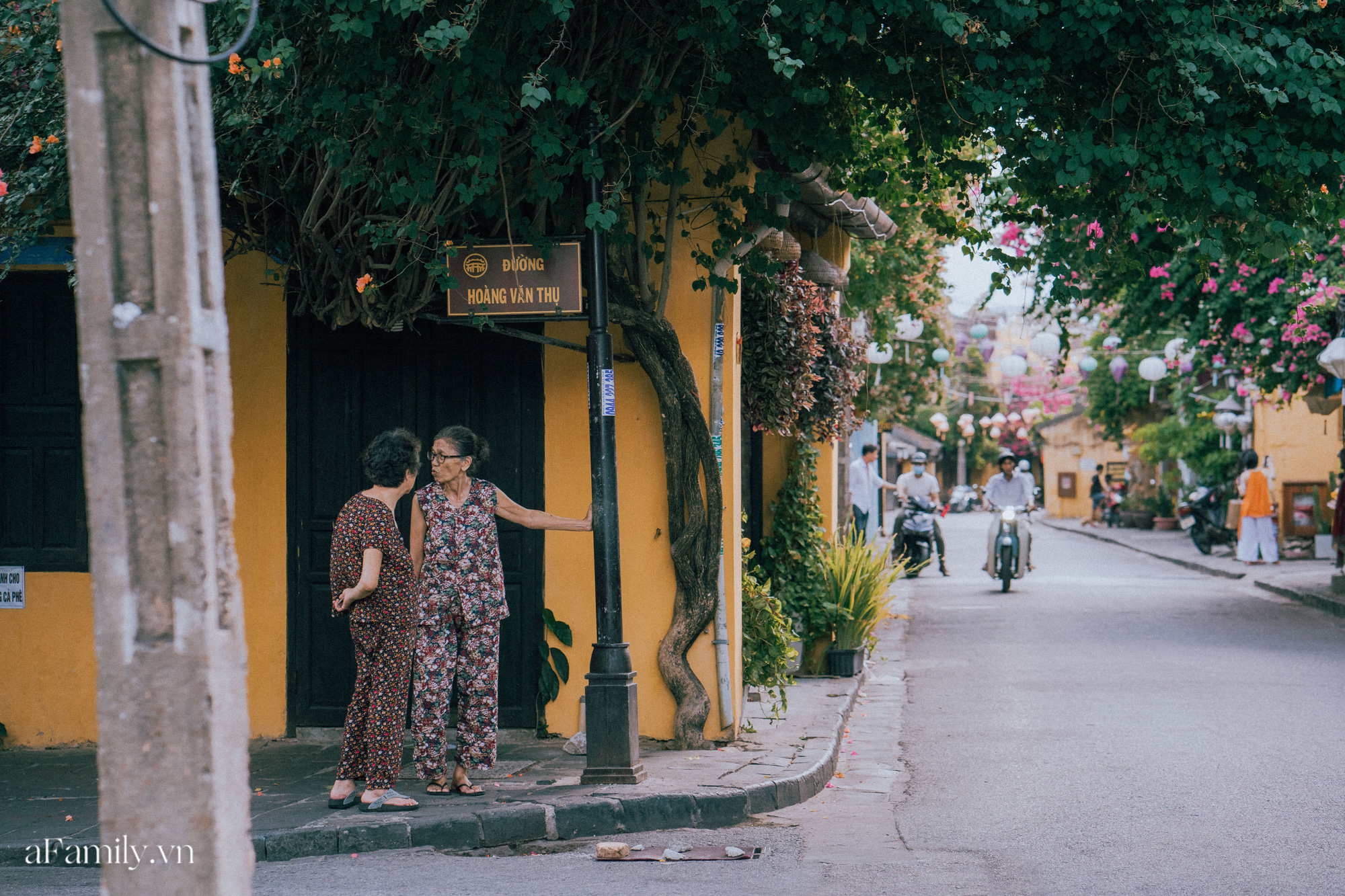 Foreigners can easily travel to Hoi An without feeling scared of being left out because the majority of people here can communicate in English very well, from children to adults. So do not hesitate to ask them for help.
Featured Cuisine
Hoi An is also famous for its delicious and spectacular cuisine. Every time it is mentioned, the people here are very proud of it. From fancy to street food, Hoi An offers a wide range of authentic choices that will not disappoint you. 
The coffee shops in Hoi An are the factors contributing to the name of the old town. In Hoi An, almost every coffee shop has a vintage style, with its bold features of the old town on the Hoai River. Enjoy a cup of smoky coffee and watch the flow of people pass by, which will leave visitors with an unforgettable impression!
Arts and Crafts
Hoi An is known throughout Viet Nam for its traditional handicraft villages, especially for textiles. From silk to artisan leather, you can visit these fabric and tailor workshops to get your tailored clothes.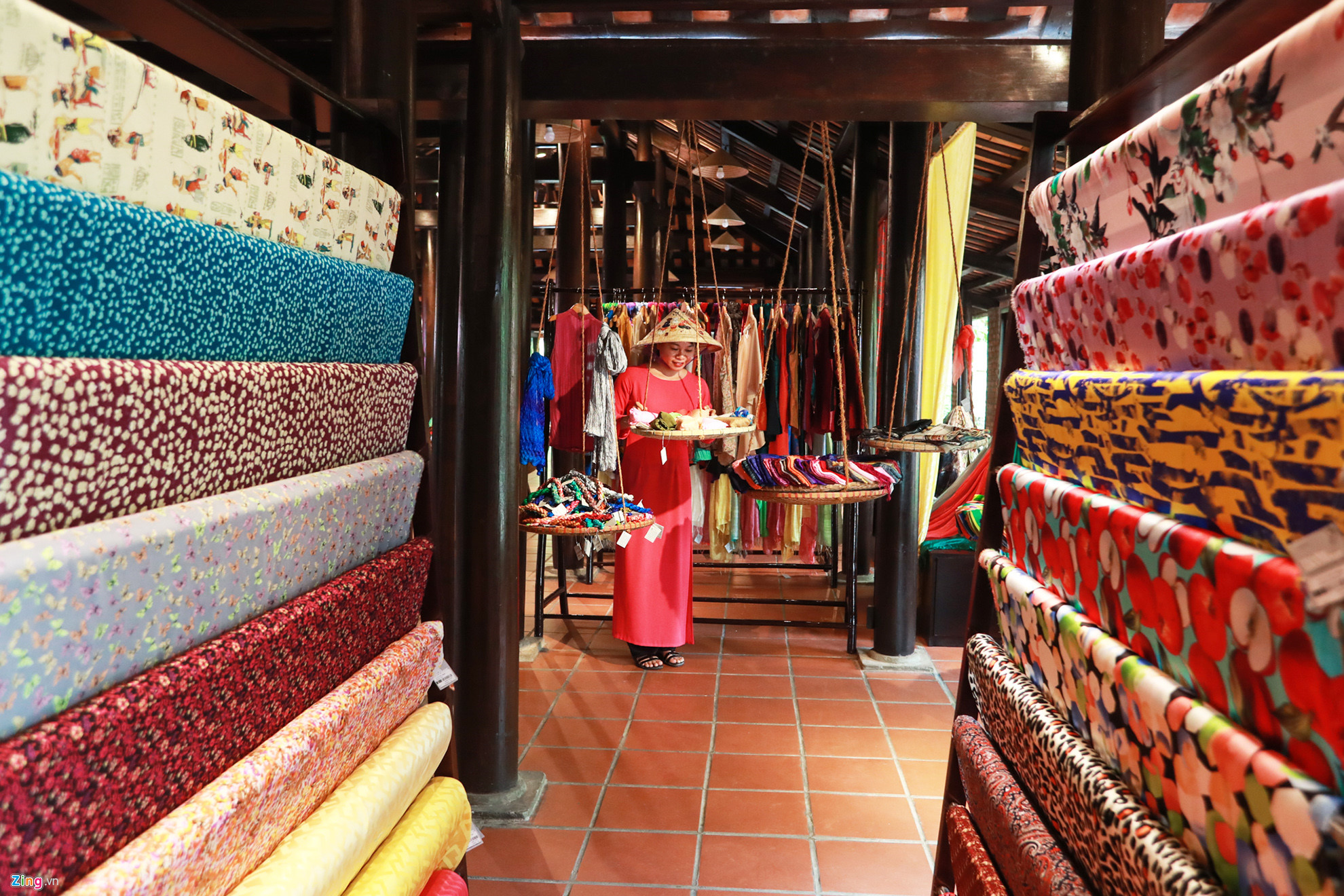 Besides, there are countless high-quality souvenirs that you won't be able to resist. Remember to check out some ceramics stalls and bamboo lantern shops to purchase your beautiful hand-painted tiles or environmentally-friendly furniture and accessories.
Nearby other tourist attractions
Hoi An is located between many surrounding tourist destinations such as the Imperial City of Hue, the Golden Bridge Ba Na Hills and the Marble Mountains in Da Nang, An Bang Beach, Cua Dai Beach, Cham Island,… Visitors will never get bored when exploring Hoi An.
Hoi An Recommendations
Best Time to Visit Hoi An
Influenced by the tropical weather of the South Central region, Hoi An has quite a high temperature. The climate is generally divided into rainy and dry seasons. But the rainy season in Hoi An is shorter.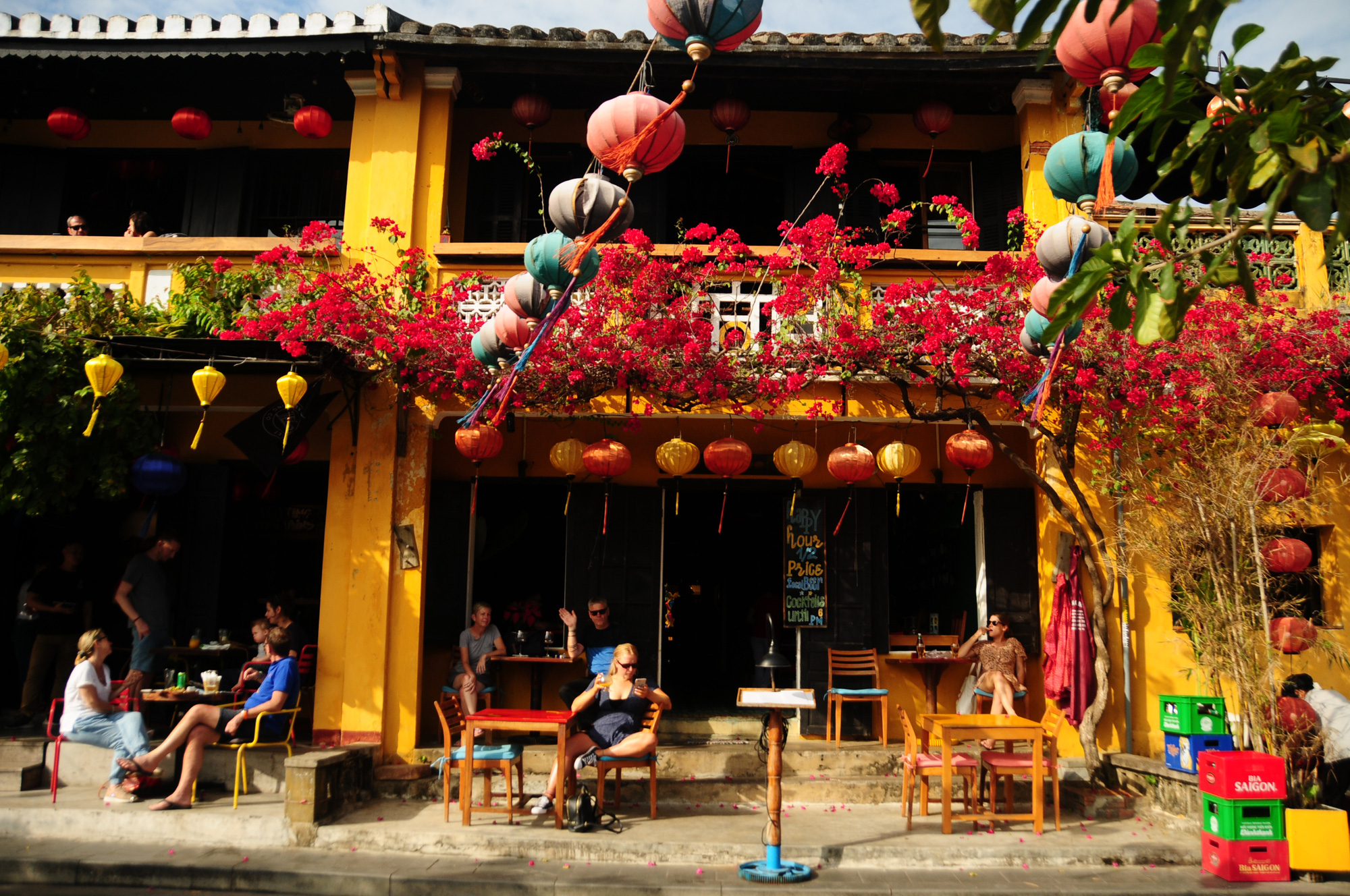 The ideal time to travel to Hoi An is between February and April. This is when the climate is in spring and early summer, the weather is cool, and the sun is not too harsh. 
But if you want to experience the feeling of sailing in the middle of the old town, then you should come to Hoi An in August. This month, the rainy season will start and may cause some flooding.
Therefore, based on your needs and wants, you should pay attention to the weather and decide the best time to stay in this beautiful old town. 
Places to Visit in Hoi An
Chua Cau (Japanese Covered Bridge)
This famous destination is also known as the Japanese Covered Bridge. It even is printed on the Vietnamese 20000 dong polymer banknote. Over more than 400 years, this unique architecture has become a symbol of Hoi An.
In the past, Hoi An was one of the most overcrowded trading ports of Viet Nam. There were a lot of Chinese people coming, living and doing business here. During this time, the Chinese built assembly halls to serve as a common spiritual place for the community. 
There are some popular assembly halls such as Hoi quan Quang Dong, Hoi quan Phuc Kien, Hoi quan Hai Nam, Hoi Quan Duong Thuong,… They are all open for tourists to visit and photograph. You can join a bike tour to explore all of these spots within an hour.
Until now, these architectural works still bear the imprint of time, contributing to the characteristics of Hoi An in the hearts of tourists from all over the world.
Nha Co (Old Houses)
Some people say travelling to Hoi An Ancient Town without visiting the old houses means that you have not really travelled to this ancient city. The architecture of these houses reflects the cultural interference between Vietnam and other countries in the 16th to 18th century.
There are many old houses in Hoi An, but Nha co Tan Ky, Nha co Quan Thang, Nha co Hoi An Phung Hung, Nha co Diep Dong Nguyen, Nha co Duc An,… are the oldest and well-preserved ones. 
Night market
The bustling nightlife in Hoi An, when tourists come here more and more crowded, especially Hoi An night market attracts many tourists to enjoy food or handicrafts as souvenirs… creating a significant source of income for people with difficult business to gather at the night market.
In the middle of the peaceful scene, a small corner of Hoi An is bustling because of the night market in this place. Here, visitors can visit to buy themselves souvenirs or specialities in Hoi An as gifts for relatives and friends.
Unlike the peaceful scene in the morning, when the sun is down, a small corner of Hoi An is bustling because of the night market in this place. Here, visitors can find all the amazing things from food to specialities and souvenirs to give their friends as gifts.
Where to stay in Hoi An Ancient Town
Alsahar Hoi An  – THE MIRACLES IN HOI AN
Location: 77/5 Nguyen Duy Hieu, Cam Chau, Hoi An

Tel: 0905 519 971
Alsahar Hoi An is one of the few villas near the sea and near Hoi An Ancient Town. From the location of the villa, you only need to move about 2 km to reach the center of the old town and about 2.5km to reach Cua Dai beach.
Alsahar is designed like a sandy Moroccan castle. If you are a lover of art and beauty, this will be a great resort villa for your Hoi An trips. From the moment you arrive here, you will be impressed by the tall gate of Alsahar and the beautiful, pink bougainvillea at the gate. Inside the villa's premises is a lush green garden. You will also easily see a lot of green colors during your stay here because the villa chooses an environmentally friendly concept so that each visitor feels comfortable and relaxed in their soul.
Villa has a total of 7 bedrooms with a maximum capacity of 14-16 people. All rooms have a balcony overlooking the garden and jacuzzi. The special thing is that also from here, you can see the Thu Bon river in the distance. Each room is equipped with a private bathroom, smart TV with Netflix Premium, Free Wifi, an air-conditioner, a ceiling fan and a big wardrobe. In addition, catering services and BBQ party set up are also available. Just contact the reservationist and inform the housekeeper of your plans, the rest is left to the staff to take care of you.
In addition to the above facilities, you can also use free bicycles at Alsahar to explore Hoi An Ancient Town. The highlight of the service at the villa that any visitor will love is the jacuzzi hydromassage pool right in the green garden of the campus. Order an extra afternoon tea floating tray for a more relaxing experience!
.
Hoi An Dish You Should Try
Coming to Hoi An, you will have a chance to enjoy numerous delicious foods. It's this rich variety of foods that makes your trip here becoming more complete and interesting than ever.
Cao Lau
Cao Lau is a speciality you must try when travelling to Hoi An. There are a lot of places selling it so you should find a satisfactory address to enjoy the full taste of this dish.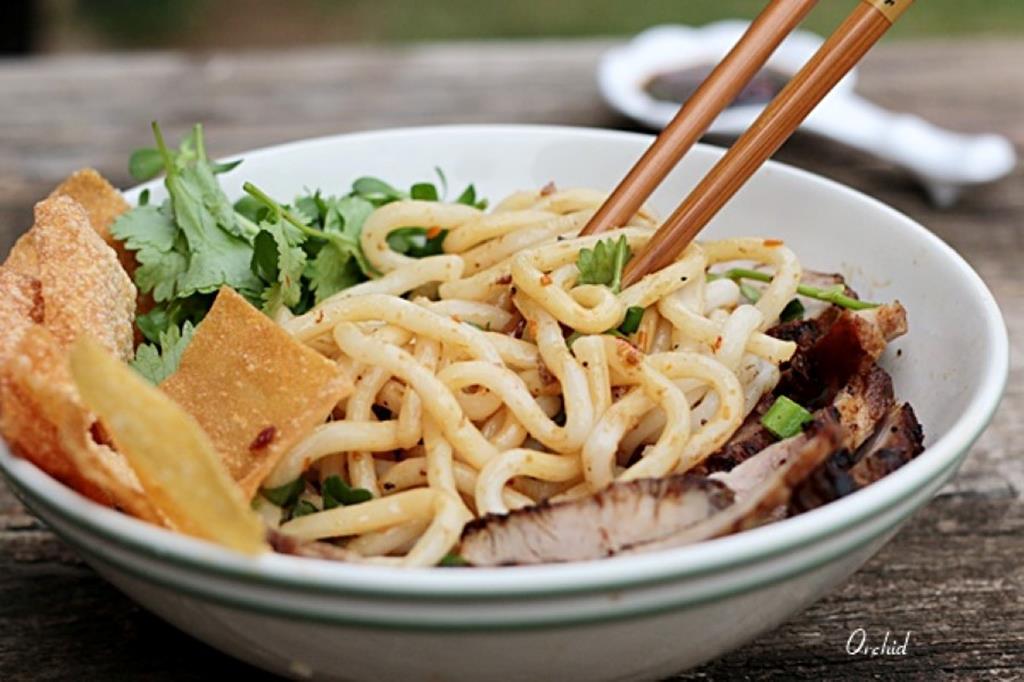 Mi Quang
As one of the famous dishes of Hoi An, Quang noodles are always considered the first choice when tourists come to discover Pho Hoi cuisine.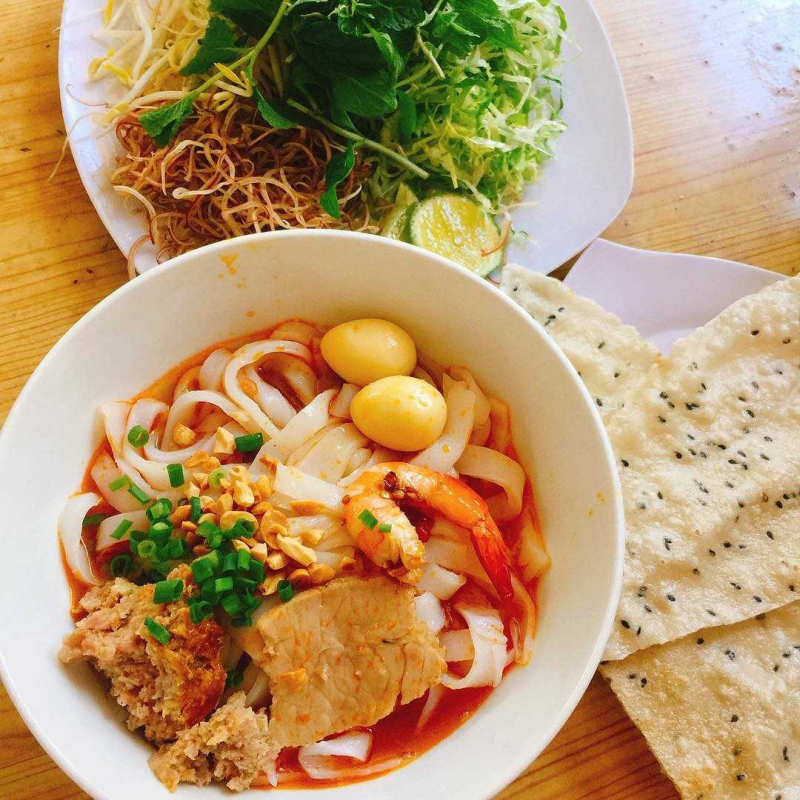 Tam Ky Chicken Rice
Hoi An is the original place that created Tam Ky chicken rice. After a long time, this dish became famous all over the country. You can also take a cooking class to learn how to cook, but you should try it at Hoi An for once in your life.
Mot Hoi An
Mot herbal tea is one of the most popular authentic local tastes in Hoi An. It is made with some herbs, lemongrass and lemon, which provide customers with a refreshing and nutritious feeling. 
Banh Bao Banh Vac (White Rose)
Banh Bao Banh Vac is a Hoi An special dumpling made with rice flour and savoury filling. Its shape is like white rose, arranged evenly on the plate, dotted with the green of vegetables and the red of chilli.
Summary
Hoi An is considered as one of the top 9 destinations that are worth visiting on the planet by CNN. No matter how long you can stay, Hoi An will make you feel the special beauty of it and you will never forget.
(This article is referenced from leasebyvin.com)