Hoi An is a must-visit destination for any travelers to Vietnam. If you are still concerned about where to stay, below are 5 most beloved Hoi An Homestays that will surely take your vacation to the next level. 
1. Alsahar Hoi An Homestay – The Miracle in Hoi An
When choosing a place to stay, it's important to consider factors such as location, amenities, and overall value. Being a perfect blend of all of the above criteria, Alsahar Hoi An is sure to help tourists have a memorable stay that will leave them wanting to come back for more. 
Located just a stone's throw from Hoi An old town, tourists choosing Alsahar Hoi An Homestay can stroll through the colorful streets and immerse themselves in the local way of life, trying delicious street food and learning about the customs and traditions of Vietnam. 
This distinctive and unique Hoi An Homestay is described as a magical Moroccan castle surrounded by lush gardens, which creates a serene and tranquil atmosphere for tourists.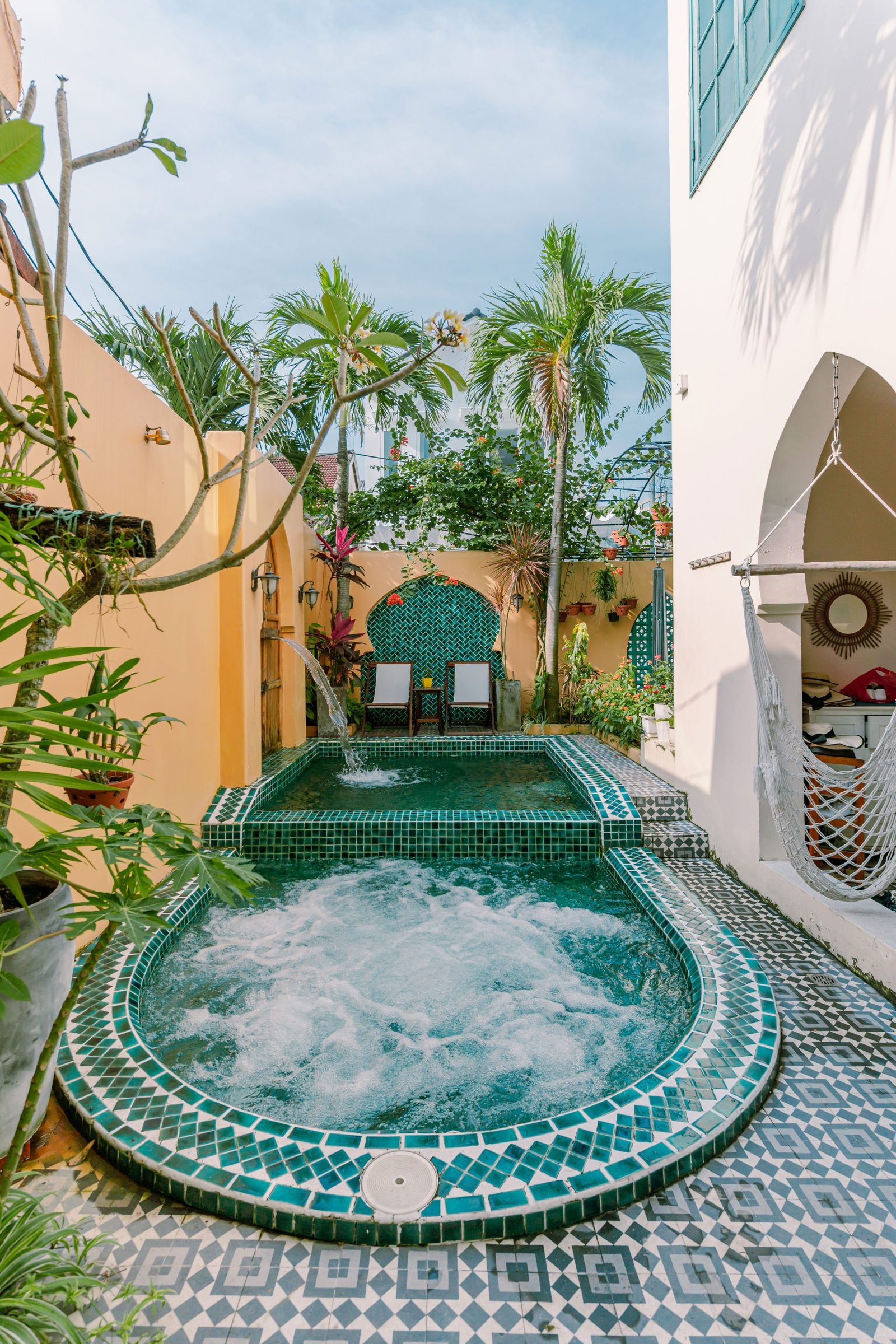 For those who want to explore the surrounding area, the villa offers free bicycles for guests to use. They can explore the nearby rice fields, local markets, and ancient temples at their own pace. The villa is also just a short distance from the beach, making it an ideal destination for those looking to soak up the sun and enjoy water sports.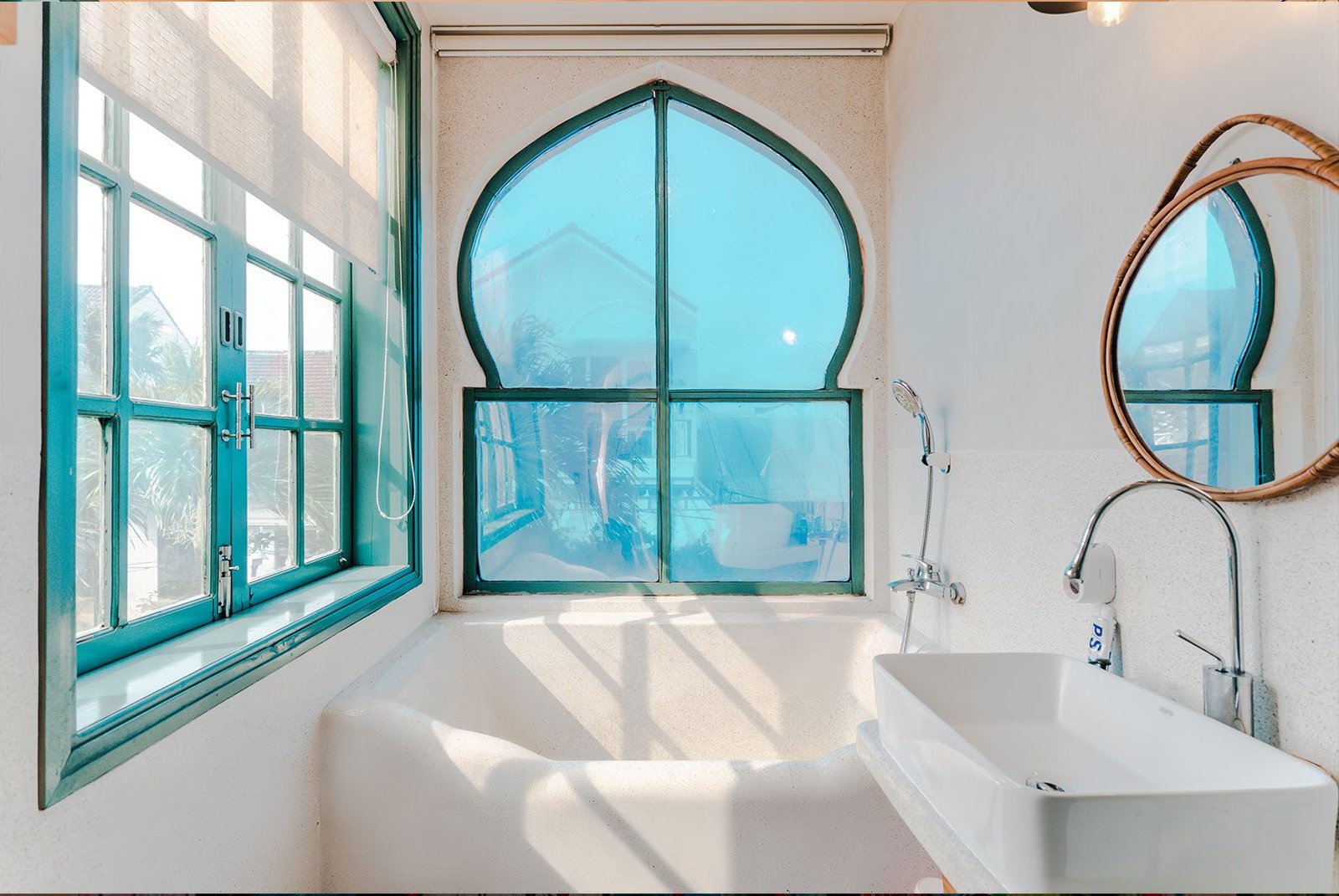 Alsahar Hoi An Homestay is also famous for its à-la-carte breakfast, which is a local specialty showcasing the memorable flavors of central Vietnam, with dishes like cao lau, a noodle dish made with pork and local greens, and banh mi, a Vietnamese sandwich filled with grilled meats and pickled vegetables.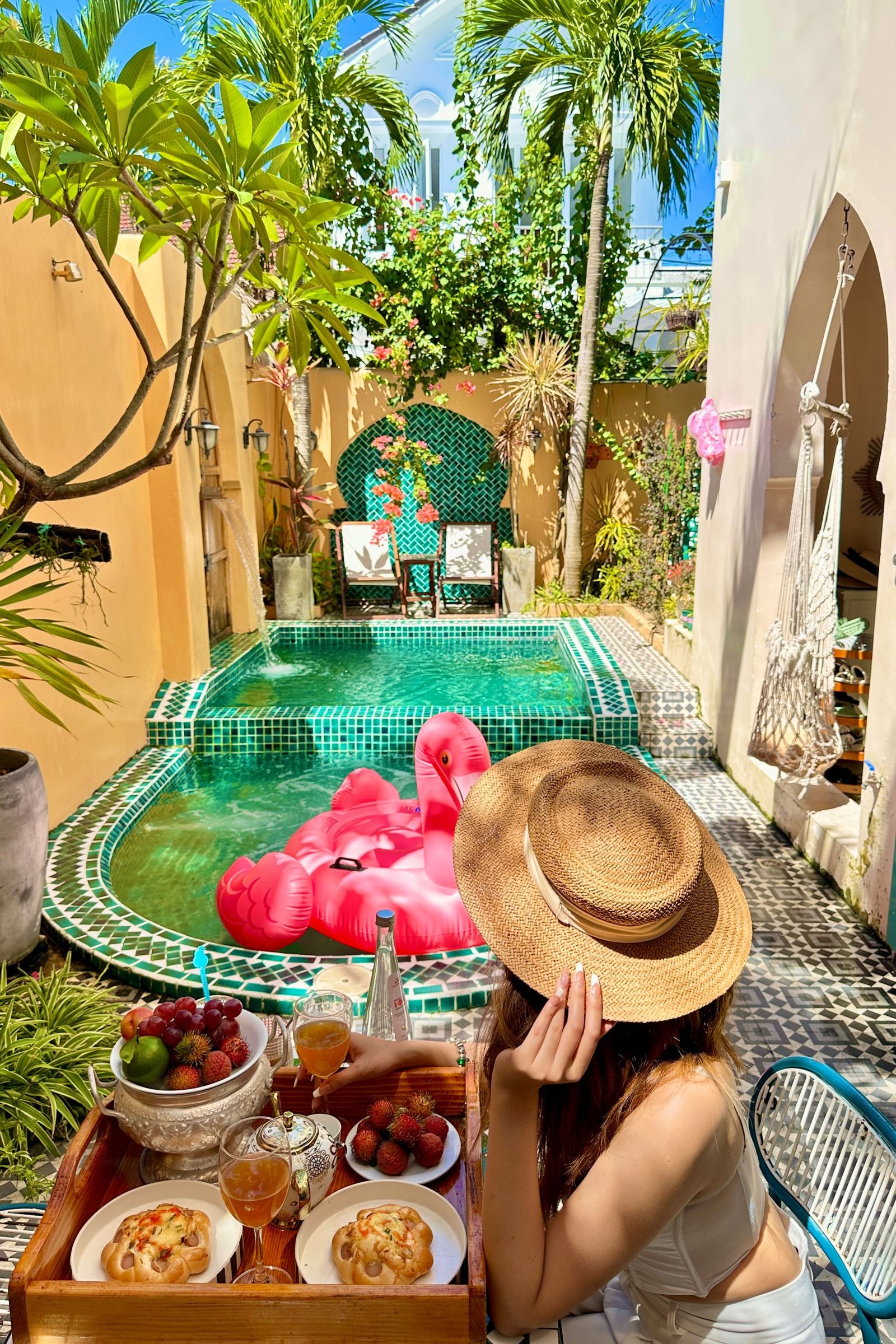 Overall, Alsahar Hoi An Homestay is a perfect combination of convenient location, high-quality amenities, exceptional services, and splendid architecture.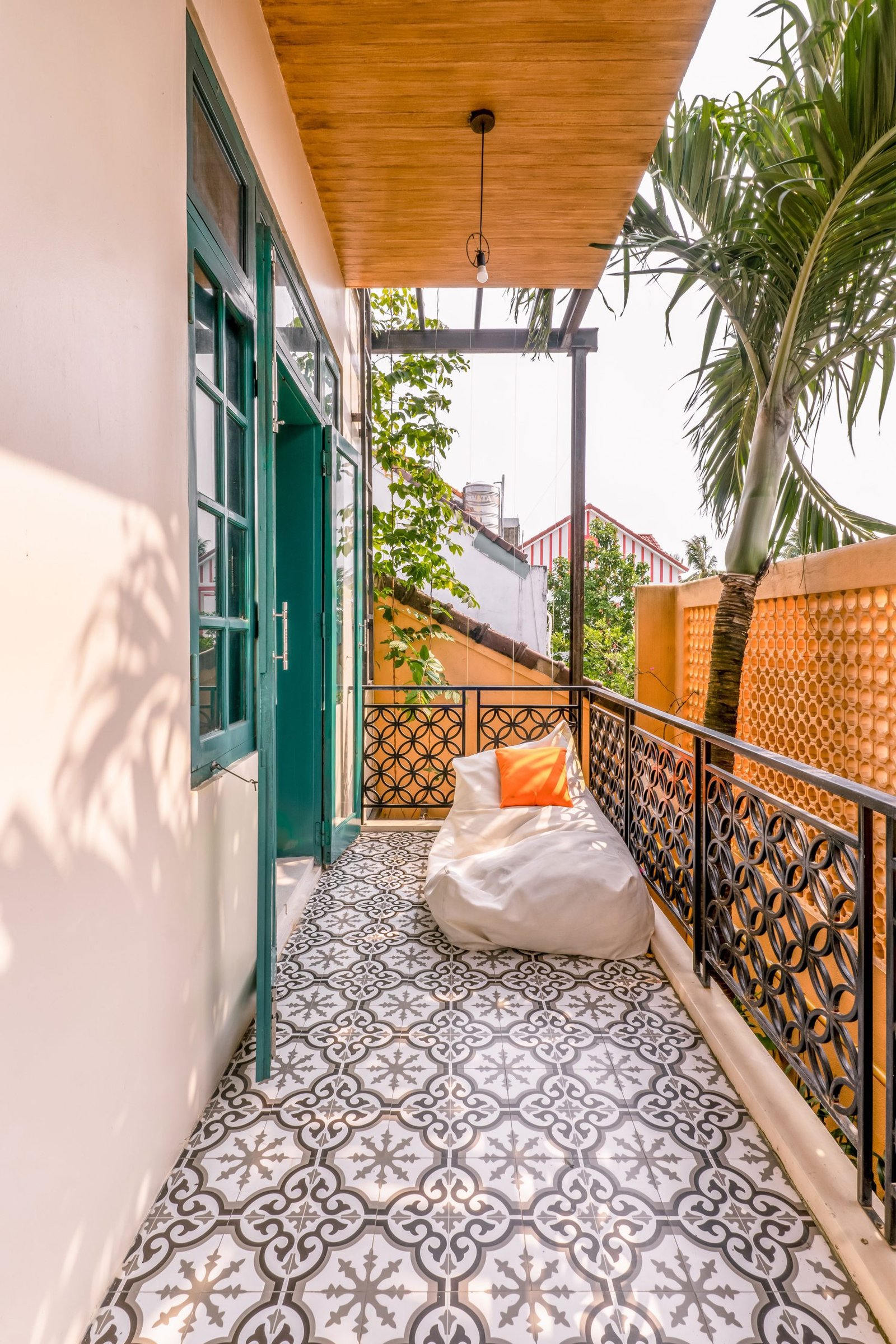 Location: 77/5 Nguyen Duy Hieu Street, Cam Chau, Hoi An

Tel: +84 905 519 971
2. A Little Rosie Hoi An Homestay 
A Little Rosie Hoi An Homestay offers a variety of comfortable options that cater to different needs, from cozy rooms to spacious apartments. All rooms have air conditioning, private bathrooms, and free Wi-Fi, ensuring that guests are comfortable and connected throughout their stay.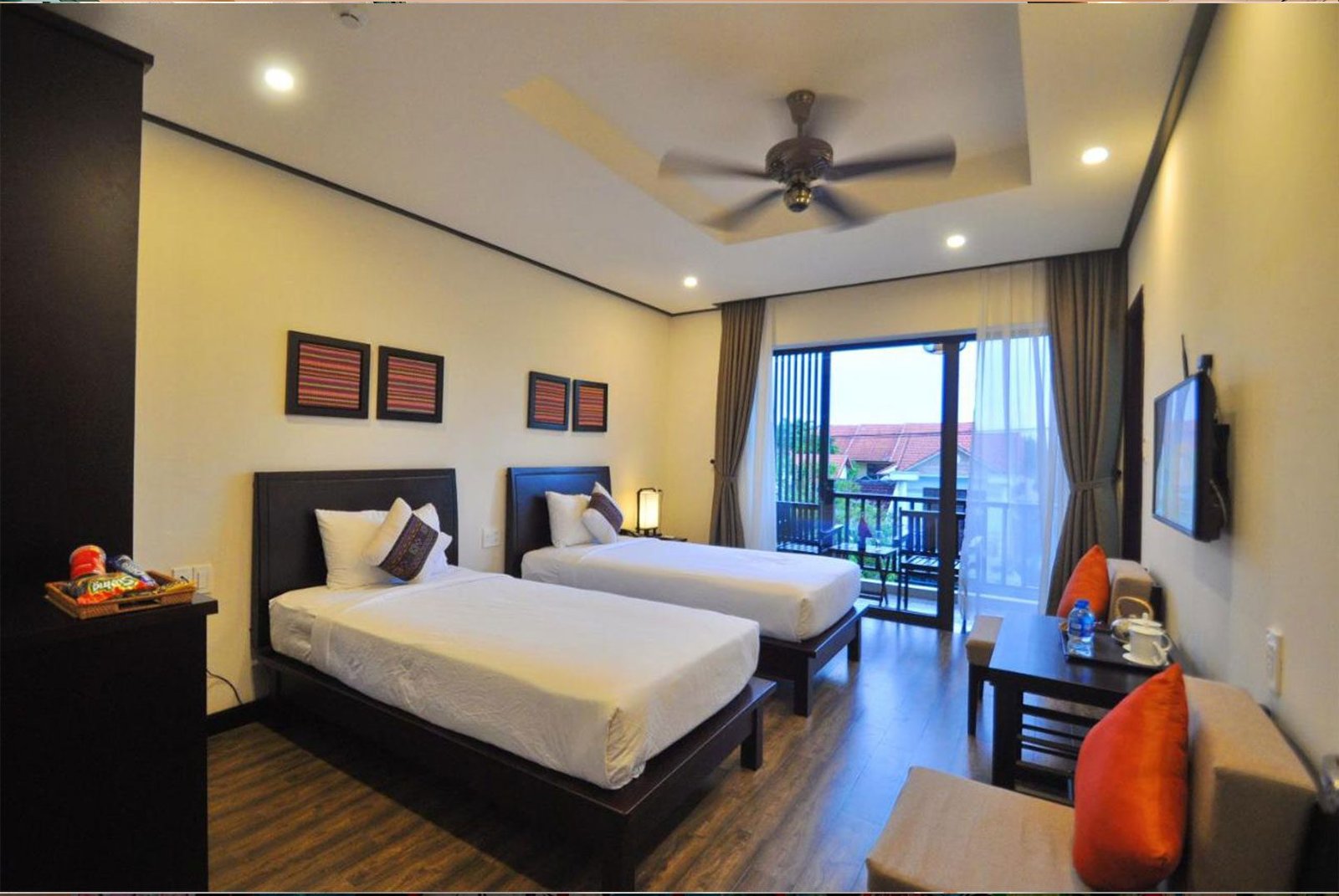 This Hoi An Homestay's location makes it the perfect base for exploring the world class beauty and the famous night market of Hoi An. The Hoi An night market is a must visit destination, with vendors selling street food and handmade crafts.
For those who want to taste the memorable flavor of Vietnamese cuisine, A Little Rosie Hoi An Homestay also has delicious breakfast that is served every morning. Guests can enjoy a traditional Vietnamese breakfast that includes freshly brewed coffee, homemade bread, and a variety of fresh fruits and juices. 
Location: 529 Hai Ba Trung Street, Cam Pho, Hoi An

Tel: +84

935 259 993
See more: 5 Authentic Hoi An Homestays For You to Live Like a Local
3. Hoi An Dat Cam Homestay
Located along the banks of Thu Bon river, this beautiful Hoi An Homestay is just a short distance from the vibrant Hoi An Old Town, offering a peaceful retreat from the hustle and bustle of the city.
Hoi An Dat Cam Homestay offers guests a range of spacious and elegantly decorated rooms that are equipped with modern amenities such as air conditioning, free Wi-Fi, etc. The villa also offers a variety of room types to suit different needs.
Aside from its comfortable accommodations, this Hoi An Homestay is known for its exceptional hospitality. The homestay's staff are passionate about sharing their culture and traditions with visitors. They are always happy to recommend the best local restaurants, organize tours and excursions, or simply chat with you over a cup of tea.
In addition to comfortable accommodations and exceptional service, the villa also offers guests a delicious breakfast that is served daily and includes a variety of local and international dishes. 
Location: Block 11, Xuyen Trung, Cam Nam, Hoi An

Tel: +84

702 505 899
4. Riverside Garden Villas Hoi An Homestay
If you're looking for a beach getaway in Hoi An, look no further than Riverside Garden Villas. This stunning villa is located just steps away from the beautiful An Bang Beach, which is known for its crystal-clear waters, golden sand, and breathtaking sunsets.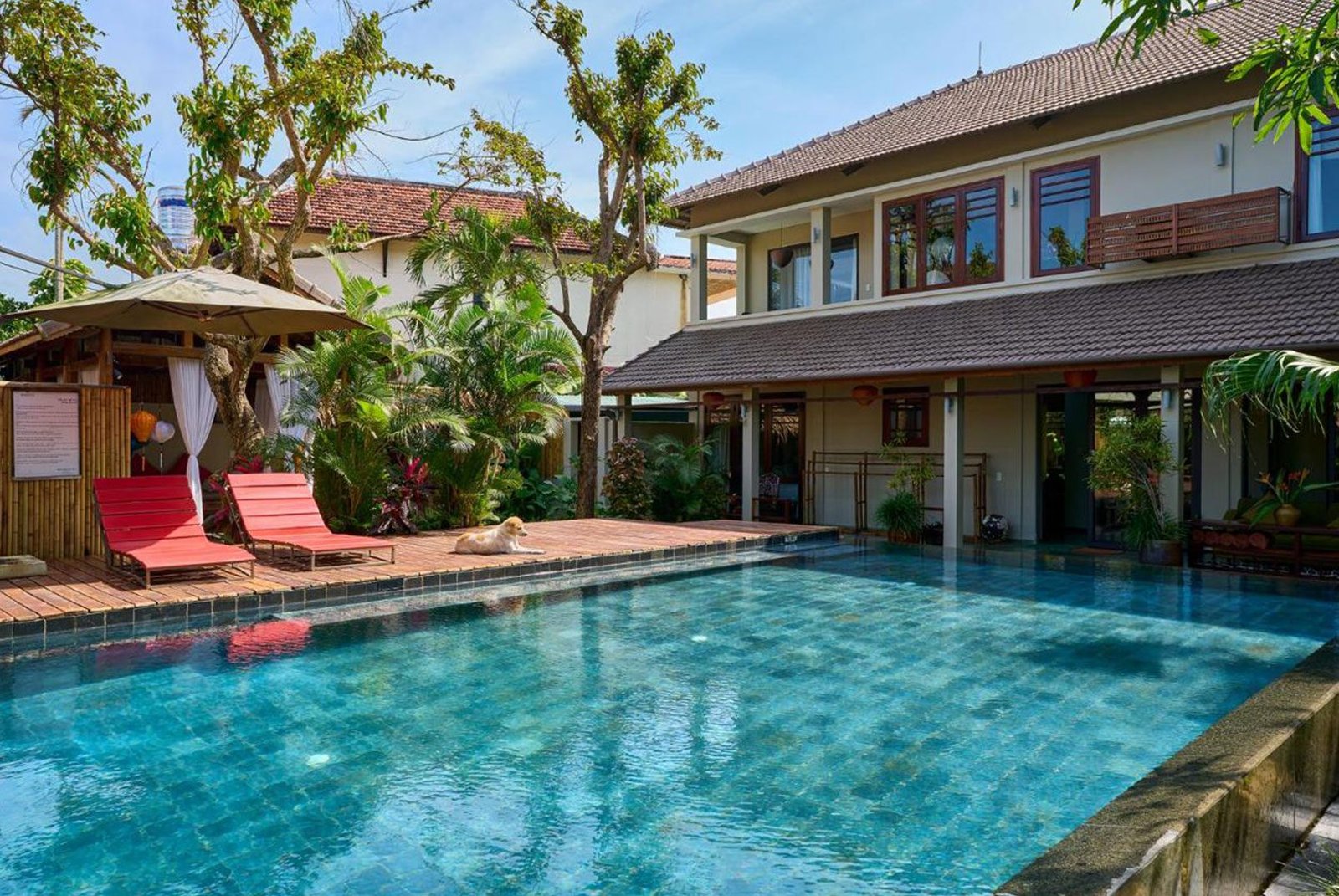 The villa offers a range of room options to suit the needs of different travelers, from couples to families. Each room is beautifully decorated with local artwork and antiques, creating a cozy and inviting atmosphere.
The villa also features a stunning outdoor pool that is perfect for relaxing and unwinding, surrounded by lush gardens and stunning views of the surrounding countryside.
Riverside Garden Villas has everything you need to make your stay in Hoi An an unforgettable experience.
Location: Vong Nhi Hamlet, Cam Thanh Village, Hoi An

Tel: +84

235 3928 892
5. Hoi An Tnt Villa Hoi An Vietnam
Located in the heart of Hoi An, Hoi An Tnt Villa Hoi An Vietnam is the perfect choice for travelers looking forward to exploring the city's historic sites and attractions while still enjoying a peaceful and relaxing atmosphere.
This Hoi An Homestay's architecture is inspired by traditional Vietnamese design, with intricate wooden carvings and delicate silk lanterns. The unique and distinctive style of TNT Villa is sure to impress and inspire guests.
The villa also offers a variety of activities to make guests' stay more enjoyable, including cooking classes where guests can learn to make traditional Vietnamese dishes and take home the recipes to share with friends and family.
One of the highlights of TNT Villa is the stunning outdoor swimming pool, which offers breathtaking views of the surrounding landscape. The pool area is the perfect spot to relax and soak up the sun, with comfortable loungers and umbrellas available for guests.
Location: 100 Tran Hung Dao, Cam Pho, Hoi An

Tel: +84

235 3666 959
Contact information:
Website: https://alsaharhoian.com/
Fanpage: Alsahar Hội An
Số điện thoại: 0905 519 971