From historic homes turned boutique hotels to villas that blend local heritage with international influences, Hoi An accommodation trends are all about embracing comfort and authenticity. Join us as we explore five of these trends, with a special mention of Alsahar Villa Hoi An, a unique gem that epitomizes these trends.
1. Alsahar Hoi An – A Hoi An Accommodation of Moroccan Style
One of the standout trends in Hoi An accommodation landscape is the fusion of tradition with modern comfort. Alsahar Villa Hoi An, for instance, beautifully combines Moroccan architectural elements with Vietnamese design features, creating an atmosphere that is both exotic and welcoming.
Environmental consciousness is at the forefront of many travelers' minds, and Hoi An accommodation providers are taking note. Alsahar Villa Hoi An, nestled near the Hoai River, takes advantage of its natural surroundings, offering a cool and refreshing breeze that reduces the need for excessive air conditioning.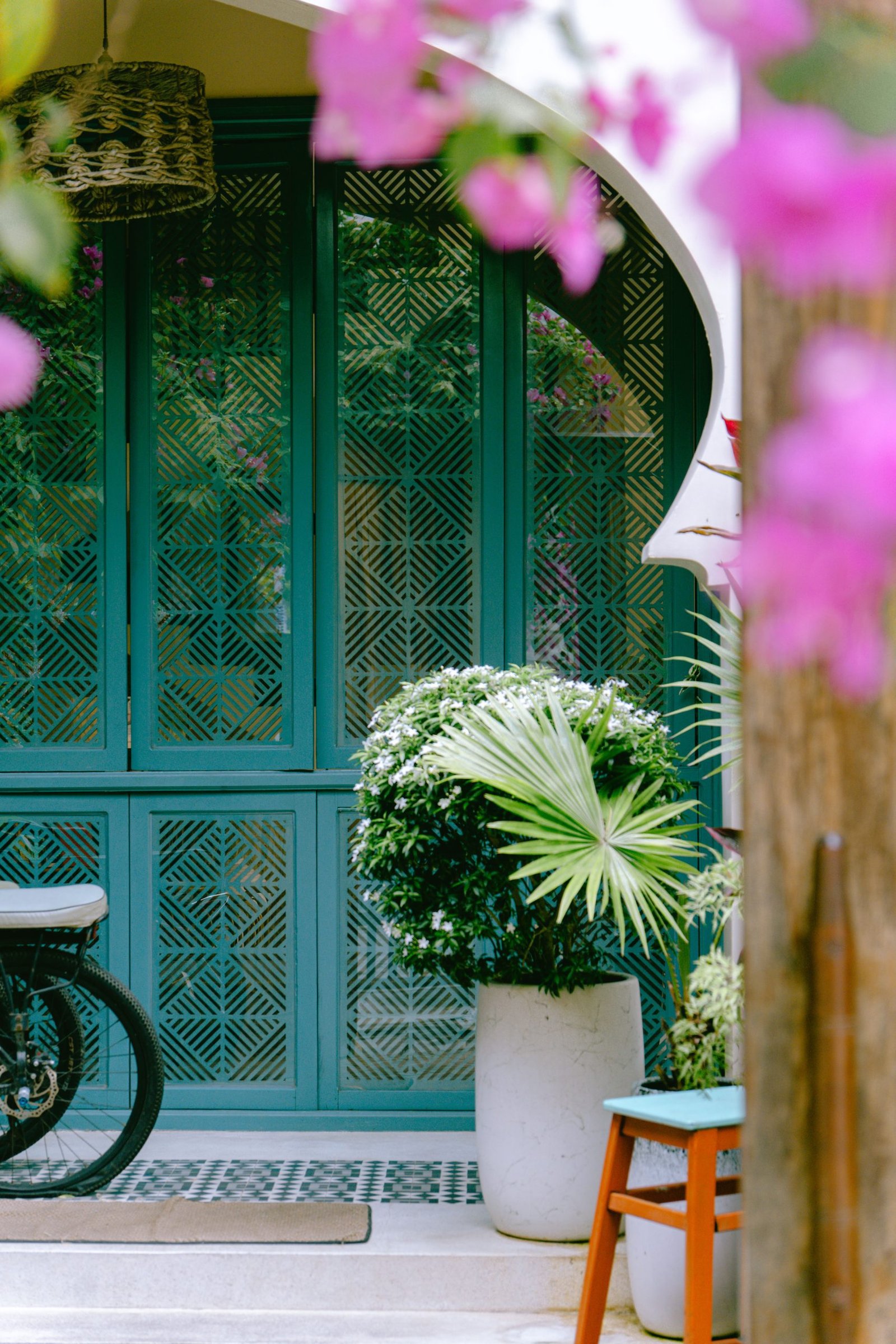 Modern travelers seek more than just a place to rest their heads – they crave personalized experiences that resonate with their individuality. Alsahar Hoi An, nestled just 5 minutes by bike from the Old Town and near the Hoai River, is a prime example. 
From sloping red tile roofs to large windows that capture the golden sunlight and gentle breezes, this Hoi An accommodation offers a harmonious balance of comfort, culture, and sustainability.
Travelers are seeking accommodations that offer authentic culinary experiences. Many boutique hotels and villas now provide à-la-carte breakfasts featuring local dishes, allowing guests to savor the flavors of the region. Alsahar Villa, for instance, serves breakfast in its lush garden, connecting guests with the rich culinary heritage of Hoi An.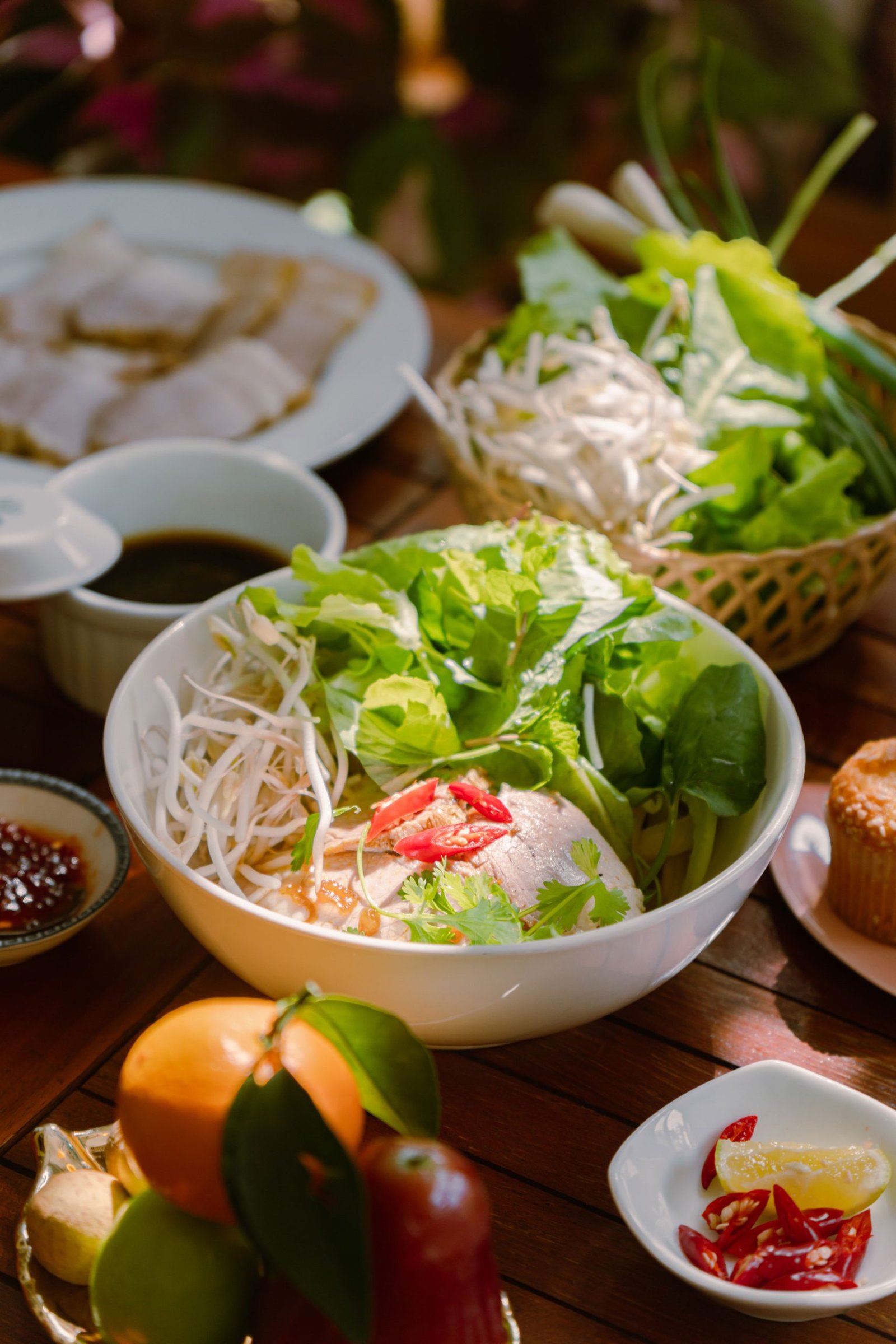 Travelers are increasingly prioritizing their well-being while on vacation. Accommodations that offer wellness facilities and relaxation amenities are in high demand. The inclusion of a jacuzzi pool, like the one at Alsahar Hoi An, provides guests with the opportunity to indulge in luxurious relaxation while enjoying the health benefits of hydrotherapy.
2. Grace River Villa Hoi An – A Hoi An Accommodation by the River
Nestled amidst the historical richness of Hoi An, Grace River Villa Hoi An offers a serene retreat just 800 meters from the Assembly Hall of Chaozhou Chinese Congregation. As you step into this elegant villa, you'll be greeted by a sense of calm and luxury. 
The Hoi An accommodation at Grace River Villa Hoi An is designed for comfort and sophistication. All units are equipped with modern amenities, including air conditioning, TVs, and private bathrooms featuring bathrobes, bidets, and showers. Some units even boast terraces or balconies with stunning pool or garden views.
For food enthusiasts, the villa's restaurant specializes in Asian cuisine. Immerse yourself in the flavors of Vietnam as you savor exquisite dishes prepared by talented chefs.
See more: TOP 5 HOI AN ACCOMMODATION PICKS FOR A MEMORABLE VISIT
3. Villa De Campagne Hoi An – A Hoi An Accommodation by the Beach
Situated just 1.4 miles from the pristine An Bang Beach, Villa De Campagne Hoi An offers an exquisite experience by the sea. The villa boasts a private beach area and a rooftop pool, inviting guests to savor the beauty of the coastline. 
Each unit features a terrace with captivating pool views, a satellite flat-screen TV, and a well-fitted kitchen. The private bathrooms come with walk-in showers, bathrobes, and slippers, ensuring your comfort and luxury.
For those seeking wellness and relaxation, this accommodation offers a range of facilities, including wellness packages, beauty services, and an open-air bath. Dive into the rooftop pool for a refreshing swim with views of the ocean, or explore the surrounding area with complimentary bicycles provided by the villa.
4. Lana Villa Hoi An – A Mystery in Hoi An 
Situated just a stone's throw away from some of Hoi An's most famous attractions, Lana Villa is perfectly positioned for exploration. Guests can easily visit the iconic Japanese Covered Bridge and the Lune Performing Center, which are among the town's top attractions.
Seafood lovers will find Lana Villa's location particularly appealing, as it is surrounded by a variety of seafood restaurants. Indulge in fresh and delicious seafood dishes at nearby eateries like MIX Restaurant, Anh Boa BBQ & Hotpot, and Lien Thao.
Hoi An Ancient Town, a UNESCO World Heritage Site, is just a short walk away from this Hoi An accommodation. Explore the town's narrow streets adorned with vibrant lanterns, visit historical sites, and immerse yourself in the rich culture of Hoi An.
5. Banana Garden Villa Hoi An – A Tropical Oasis in Hoi An 
Nestled in the heart of Hoi An, Banana Garden Villa is a lush oasis offering a perfect blend of nature and comfort. As you step onto the premises, you'll be greeted by pool views that set the tone for a serene and rejuvenating stay. 
The villa's beautifully designed garden and outdoor pool create an atmosphere of tropical tranquility. This Hoi An accommodation offers a range of living spaces that cater to various needs and preferences. Some units even include a seating area and a balcony, providing an ideal spot to soak in the serene surroundings.
Start your day with a delightful breakfast at this Hoi An accommodation, where guests can choose from American or Asian options. Beyond culinary delights, the villa offers a spa for ultimate relaxation. 
Conclusion:
As the Hoi An landscape evolves, travelers are treated to a range of options that prioritize both comfort and authenticity. Whether you're drawn to the charm of ancient architecture, the allure of personalized retreats, or the commitment to sustainability, Hoi An has something to offer.
Thank you for reading this 5 Hoi An Accommodation Trends: Embracing Comfort And Authenticity blog post.
Contact information:
Website: https://alsaharhoian.com/
Fanpage: Alsahar Hội An
Số điện thoại: 0905 519 971